Furby Boom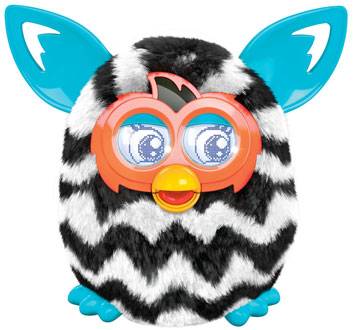 Remember Furby? It's been about 15 years since Furby was the hot holiday toy and now Hasbro has bought it back for the digital generation. This time it comes with a free app (iOS or Android) so kids can personalize, care for and interact with Furby, which now comes in 6 fun, furry colors. Just like the old Tamagotchi pets, Furby needs food, love and monitor its progress via the dashboard.
The app is loaded with games and content; your Furby can lay a virtual egg which hatches into a Furbling that you can also feed, care for and play with. Furby is also a standalone toy with a moving beak, ears and eye animations that express its emotions. And yes, you can put it into sleep mode.
Like this product? Want it as a gift?
Let your friends know:
Own it? Questions? Let us know!