Furreal Friends GoGo My Walkin' Pup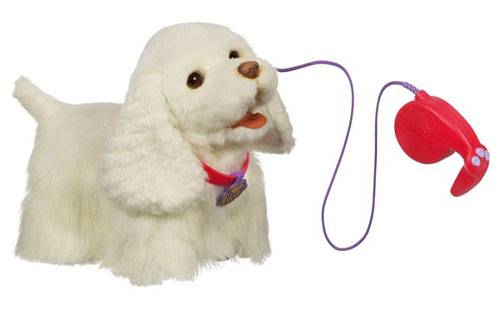 Modeled after a Bichon Frise dog, GoGo is soft to the touch and proportioned close to the real thing. With the big-buttoned remote control that doubles as a leash and fits comfortably in a young child's hand, you can turn on the pup and she's raring to go. Once GoGo starts moving, she doesn't want to come back! GoGo is also sound and motion activated, so any activity on your walk will make her respond like a real pet.
Like this product? Want it as a gift?
Let your friends know:
Own it? Questions? Let us know!