Hex Vision Metal Watchband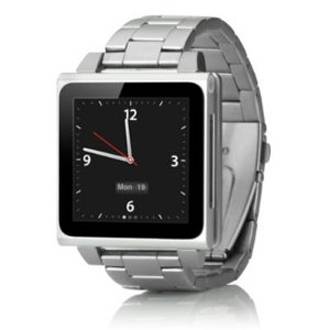 With its 1.5-inch body and analog watch app, the Apple iPod nano (gen 6) makes a very cool watch when clipped into this attractive stainless steel band. The band comes in silver and a darker gunmetal.
Like this product? Want it as a gift?
Let your friends know:
Own it? Questions? Let us know!