Hot Wheels Car Maker Playset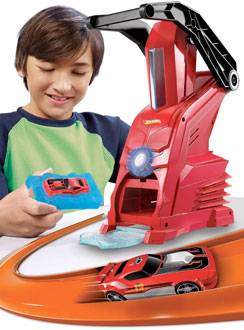 This simple device lets kids turn a stick of wax into a model car that really works. The machine uses light and sound to direct kids through the steps of melting the sticks, then molding and cooling the car body. The included decals and chassis snap to the body, and away you go.
This car maker comes with two different molds, a pack of wax sticks and a sticker sheet. Extra car styles and additional color choices are available in inexpensive accessory packs.
Like this product? Want it as a gift?
Let your friends know:
Own it? Questions? Let us know!