Just Dance 2014 (PS3 & PS4)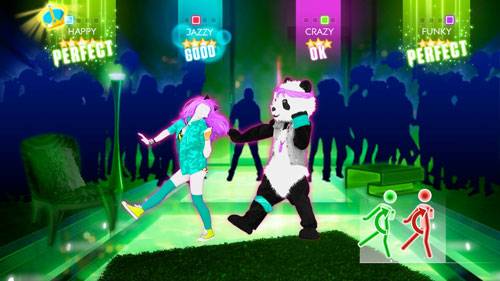 This next-generation installment of one of this popular party game franchise continues its tradition of ridiculous costumes, easy-to-follow moves and zany personality. What's more, this version features updated tracks and slicker production values. Just don't forget, PS4 owners will need to purchase the separate PlayStation 4 Camera.
Just Dance 2014's track list is heavy on current pop hits from artists such as Katy Perry, Nicki Minaj and Lady Gaga, mixed with ABBA, The Village People, Bob Marley and even Daft Punk for a little variety. While these might not be in heavy rotation on your iPod if you aren't a tweenie bopper, they're a blast to dance to in this game.
Just Dance 2014 also comes in versions for the Xbox 360, Xbox ONE, Wii, Wii U and PS3.
Rating: E
Like this product? Want it as a gift?
Let your friends know:
Own it? Questions? Let us know!