Korg Monotron Delay Synthesizer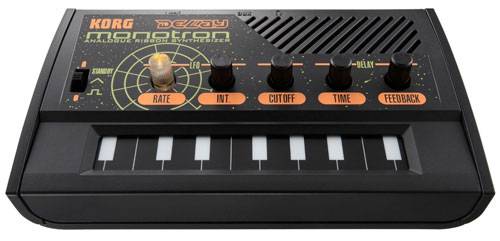 What's cooler than a pocket-sized synthesizer with a built-in speaker? One from Korg that features the awesome, analog synth sounds of yore — think old sci-fi movies and '80s video games.
The range of sounds this tiny "toy" can produce using the three primary controls (LFO, cut-off and delay) is staggering. The box has a ribbon keyboard and an auxiliary output so you can apply the filter and delay to other sources. Tons of fun.
Like this product? Want it as a gift?
Let your friends know:
Own it? Questions? Let us know!