Lego Marvel Super Heroes (PS3 & PS4)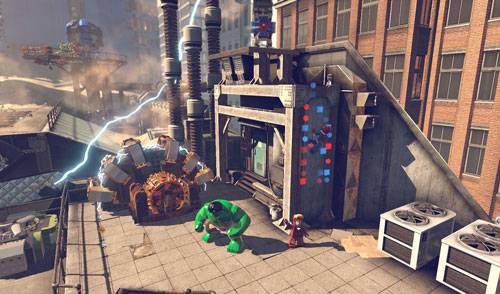 Combining the beloved worlds of Lego and Marvel to fantastic effect, players take control of Spider-Man, the Hulk, Iron Man, Captain America, Silver Surfer, Wolverine and many more against a host of Marvel villains such as Dr. Doom and Loki.
Set in a Marvel-ized, open-world New York City and infused with the same silly tone as all the Lego games, you must stop the A team of villains from assembling a deadly super-weapon. Lots of brick smashing, puzzles and many, many hours of play make it satisfying and well worth the price.
The game is available on PS3 and PS4 as well as Wii U, Xbox, 360 and PC.
Rating: E
Like this product? Want it as a gift?
Let your friends know:
Own it? Questions? Let us know!