Lego Mindstorms EV3 Robot Building Kit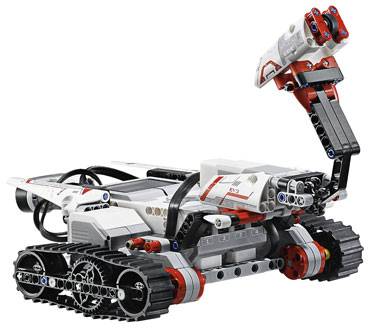 Some of the earlier robot-building-and-programming Mindstorms kits could be a bit intimidating to all but the most tech-savvy kids. But the new EV3 series updates the programming experience with simple, icon-based tools. The kit gives robot builders designs for five different robots to build, and intrepid designers can come up with their own and then share them with the robust Mindstorms community.
Control your robots with an iOS or Android device, a small remote or your computer. The powerful EV3 brick, the brain of each creation, features Wi-Fi connectivity, USB and micro-SD ports and color and touch sensors. It's a cool, rich experience that could spell countless hours of immersion.
Like this product? Want it as a gift?
Let your friends know:
Own it? Questions? Let us know!