Lightscoop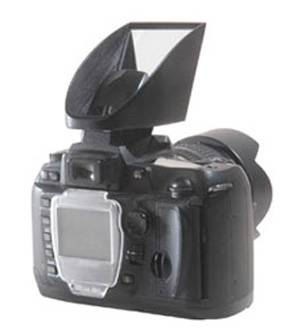 Your basic camera flash produces a direct blast of light, creating harsh shadows and annoying your subjects. If you're using the pop-up flash on a digital SLR, try the Lightscoop, an ingenious add-on that mounts on top of your camera. It has an angled mirror up front, which reflects light from the built-in flash up to the ceiling for an instant bounce effect.
Like this product? Want it as a gift?
Let your friends know:
Own it? Questions? Let us know!