littleBits Base Kit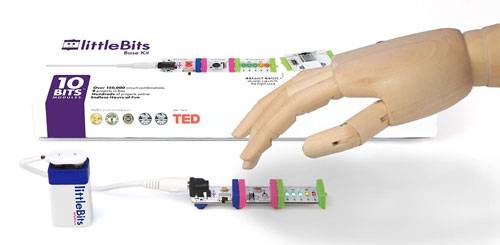 The genius of littleBits is that kids learn electrical circuitry in a totally fun, intuitive way. Think Legos but with electricity. Modules snap together magnetically, including a variety of switches from dimmers and pulse modules to motion sensors. Action pieces includes lights, a fan and a vibration module.
Kids create fun combinations of circuits on their own or make small machines using paper, cardboard and other household objects. The littleBits user community lets builders share their creations on the site. For older kids, littleBits's amazing synthesizer kit let them make electronic music.
Like this product? Want it as a gift?
Let your friends know:
Own it? Questions? Let us know!