Microsoft Xbox 360 4GB Kinect Bundle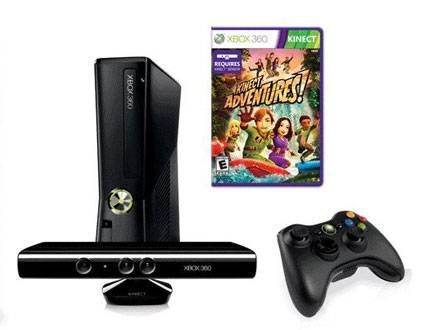 Microsoft Kinect does away with game controllers entirely. It uses a sensor bar with a pair of cameras that tracks 48 points on your body and an array of four microphones to pick up your voice, so your body becomes the game controller, letting you interact virtually within the game. And unlike controller-based games, kids get a real workout. Our seven-year old gets more exercise playing Kinect than he does playing real soccer!
Like this product? Want it as a gift?
Let your friends know:
Own it? Questions? Let us know!