NBA 2K14 (Xbox One)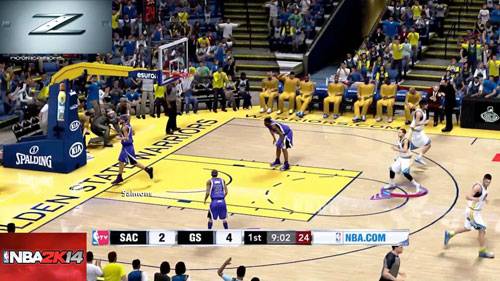 Fantastic gameplay? Check. Amazingly realistic visuals? Check. Looking good with 1080p resolution and running at 60 frames per second doesn't hurt, either. All the NBA greats not only look like the real thing, they move and play like their real-world counterparts.
The next-gen console versions (PS4 and Xbox One) of NBA 2K14 offer simplified menus and introduce new modes such as MyCareer, where you create a player and take him from pre-draft showcase to Draft Night, working your way up from benchwarmer to starter. MyGM mode lets you control everything from coaching to hot dog prices. For those who want pure, raw play, Park Mode lets you take players out to the blacktop for 2-on-2, 3-on-3 half court or 5-on-5 full court contests.
NBA 2K14 is available on PS3, PS4, PC and Xbox 360, too.
Rating: E
Like this product? Want it as a gift?
Let your friends know:
Own it? Questions? Let us know!