Need for Speed Rivals (PS3 & PS4)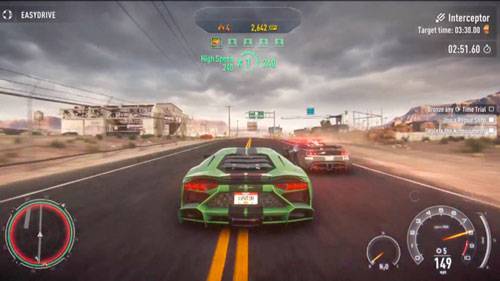 This year's installment of the longstanding racing game franchise returns to its more wild, arcade-style roots. You can play as either a cop or criminal, pursuing or fleeing as you drive at breakneck speeds, causing vehicular mayhem in the process. Both sides have access to technology such as radar jammers, speed boosts and roadblocks. Easily jump in to multiplayer matches, with opponents appearing when you least expect it.
The action goes down in the fictional, free-roaming world of Redview Country, where there's a big, surprisingly diverse patchwork of roads to explore, race and chase on. Customize your car with a vast assortment of accessories, upgrades, plates and paint jobs.
The pure, wild fun is also available for the PC, Xbox One, Xbox 360 and PS3.
Rating: E
Like this product? Want it as a gift?
Let your friends know:
Own it? Questions? Let us know!