Pokemon X/Pokemon Y (DS)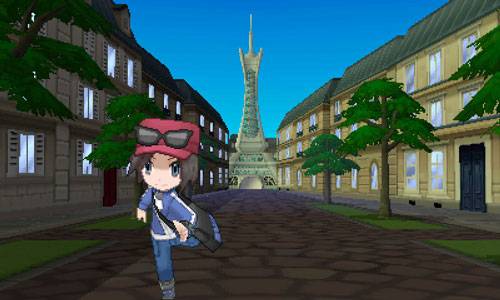 While these are two separate games, both are anime-style 3D adventures in which you gather Pokemon and level up your skills through turn-by-turn battles and training experiences. In both, you choose to play as a boy or girl and seek out and collect data on Pokemon for the mysterious Professor Sycamore. You and four other kids explore the region of Kalos, battling other trainers, gathering information and learning everything you can about the world.
At their core, Pokemon X and Y are all about battling, trading and training creatures, but there are loads of new, cool features for fans of the enduring series. Free exploration and customization allow you to change hair and clothes, and fairy types and horde encounters pit your single Pokemon against a group of wild Pokemon. Mega-Evolution, one of the mysteries in the story line, allows Pokemon to experience an ultimate evolution. You can even interact directly with your Pokemon via Pokemon-Amie minigames. Nurture your Pokemon by playing with them, feeding them and giving them lots of love.
Rating: E
Like this product? Want it as a gift?
Let your friends know:
Like this product? Want it as a gift?
Let your friends know:
Own it? Questions? Let us know!