Roominate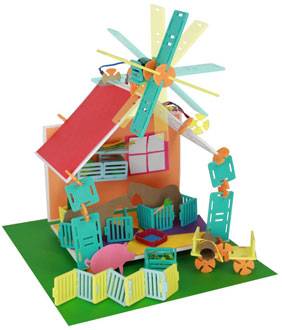 Girls love to build as much as boys do, and early exposure to science, technology, engineering and math (STEM) helps build confidence and spatial skills — especially in fun, hands-on play with toys like Roominate. Developed by female engineers who attended Caltech, MIT and Stanford, Roominate is designed to get more girls interested in engineering and create a new generation of innovators.
Kids will enjoy building custom parts of a dollhouse with wire fans, pulleys, and lights that actually work.
Roominate kits range from basic to deluxe, and each one can be taken apart and put back together. A number of different add-ons ensure customization.
Like this product? Want it as a gift?
Let your friends know:
Own it? Questions? Let us know!