Skylanders Swap Force Characters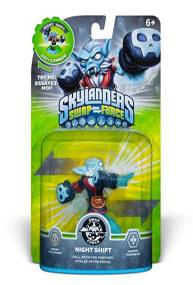 There's no denying the brilliant marketing behind the Skylanders franchise: collectible action figures that become playable characters in a video game when placed on a console peripheral called the "Portal of Power." The newest addition to the series, Swap Force, takes things a step further by giving the characters bodies with interchangeable parts, each with its own particular set of powers.
There are eight Swap Force characters in all, and they can be used in the game for any system, including Nintendo 3DS, Nintendo Wii U, PlayStation 4, Xbox One, Nintendo Wii, PlayStation 3 and Xbox 360. Provided your kid has one of these systems with the Swap Force game, you can't mess up a purchase of extra figures.
Like this product? Want it as a gift?
Let your friends know:
Own it? Questions? Let us know!