The Best Radar Detector Under $200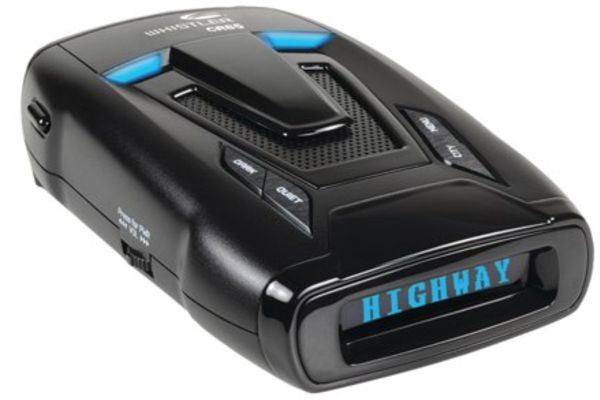 The Whistler CR85 wins the Techlicious award for Best Radar Detector Under $200 for its lack of compromise, including the detection of a wide range of crucial radar and laser frequencies, excellent performance and solid feature set.
Low price doesn't signal a lowly feature set. We were impressed by all that this relatively inexpensive radar/laser detector offers, including:
• A Traffic Flow Signal Rejection mode that reduces false alerts caused by radar used for roadway traffic flow sensors.
• A Ka band radar identifier that shows when signals were detected within the most common Ka frequencies used by police (33.8, 34.0, 34.3, 34.7, and 35.0).
• A laser identifier that helps filter out the LIDAR-based adaptive cruise control and lane departure safety systems found in some new vehicles.
• Three city/highway modes and a "quiet mode" that silences audio alerts, which can include voice alerts.
• Real Voice Alerts verbal announcements of the detected radar band.
• Alert Priority, which visually indicates the most important detected radar or laser signal, when more than one is detected.
• A vehicle battery saver function that sets the CR85's automatic shutdown feature.
We were also pleased to see that the CR85 has a high–resolution blue OLED display that is easy to read at a glance in both daylight and at night. The display shows symbols of alerts detected, modes and signal strength. The matte black case also minimizes annoying windshield reflections.
And the CR85 adds coverage for new types of laser guns that these earlier models don't detect.
Like this product? Want it as a gift?
Let your friends know:
Like this product? Want it as a gift?
Let your friends know:
Own it? Questions? Let us know!