The Best Radar Detector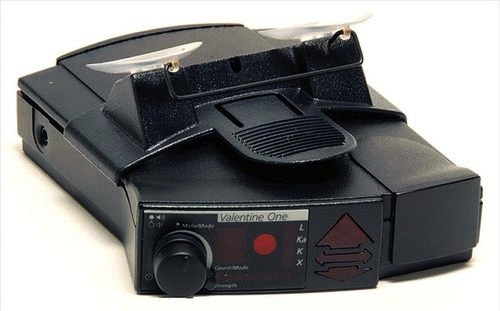 The Valentine One wins our award for Best Radar Detector with its detection of all types of traffic radar, clear presentation of warnings and long life by design.
The most appealing aspect of the Valentine One is the way it presents warnings: with four large arrows that show the direction where the detected radar/laser is located (ahead, behind, or to the left or right side), a numerical LED display of the number of detected radar signals or laser light beams, five LED lights to depict the signal or beam strength, and more LED lights to identify whether the warning pertains to a laser or whichever of the three common police radar types (Ka, K and X bands). In addition, the V1 uses different alert sounds to distinguish among laser and the various radar bands.
It has two antennas that scan 360–degrees around the user's vehicle, its case is die–cast magnesium instead of plastic to shield against electrical interference from other devices, and it offers protection against all types of traffic radars and lasers used worldwide.
Although one negative criticism kept popping up — that the V1 seems to be very sensitive and produces too many alerts — it was not one we considered overly concerning. To be sure, there are features or capabilities the V1 doesn't offer (such as a built-in GPS function), or offers only with optional accessories. But we can't imagine regretting not having these capabilities included.
Like this product? Want it as a gift?
Let your friends know:
Like this product? Want it as a gift?
Let your friends know:
Own it? Questions? Let us know!