The Best Soundbar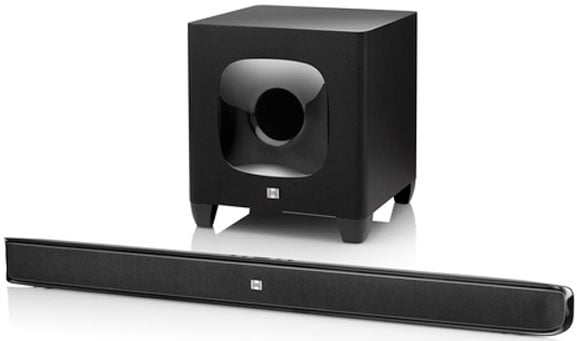 The JBL Cinema SB400 wins our award for Best Soundbar with excellent surround sound effects and the best deep bass we've heard from a soundbar.
Right away, you'll notice that the 2.5-inch Cinema SB400 is slimmer than most of its competitors. But it still has plenty of power to play action movies at loud volume without sounding strained or distorted, as many less expensive soundbars do. Voices sound much clearer than they do from most soundbars we've heard, and the SB400's Harman Display Surround Technology produces a big, enveloping surround sound effect without ever sounding gimmicky or unnatural.
But the most notable selling point of the SB400 is its included subwoofer. It has an 8-inch woofer cone, as compared to the 6.5-inch cone of most soundbar subwoofers, and a 200-watt amp that delivers double the power of a typical soundbar sub.
What does all this mean to you? A more realistic, captivating sound that's closer to the effect of a full home theater.
Like this product? Want it as a gift?
Let your friends know:
List Price: $660.00
Like this product? Want it as a gift?
Let your friends know:
Own it? Questions? Let us know!