The Legend of Zelda: A Link Between Worlds (DS)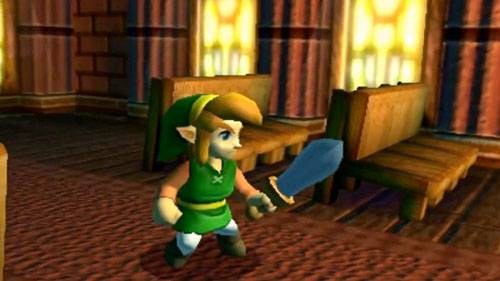 For aficionados, The Legend of Zelda: A Link to the Past is revered as a gaming classic. A Link Between Worlds revives some of those themes and gameplay and updates them in an ingenious 3DS adventure game. You'll again play as Link, tasked with rescuing Princess Zelda from an otherworldly threat in a parallel dimension. But the dungeons are new, with mysteries at every turn, and the new missions are packed with new characters and minigames.
The biggest change is the ability to merge into walls, providing the basis of many of the game's challenges. This trick changes a top-down perspective into a more three-dimensional view and opens up clever new puzzles. For players looking to scratch a nostalgic itch or kids discovering the Zelda universe for the first time, Link Between Worlds is a win.
Rating: E
Like this product? Want it as a gift?
Let your friends know:
Own it? Questions? Let us know!