The Nest Thermostat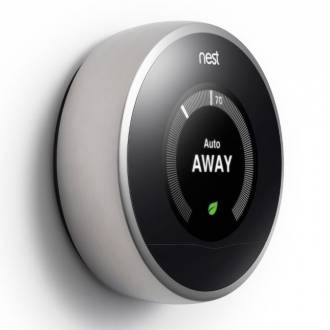 The Nest Learning Thermostat is a smart thermostat without voice controls that focuses on helping you save energy.
The Nest can tell when you're not home, so it turns the cooling or heat down to save you some cash.
The Nest also aims to keep your home just the right temperature for you, so it remembers your temperature adjustments and tweaks its temperature program accordingly.
Like this product? Want it as a gift?
Let your friends know:
Own it? Questions? Let us know!