Tomy Battroborg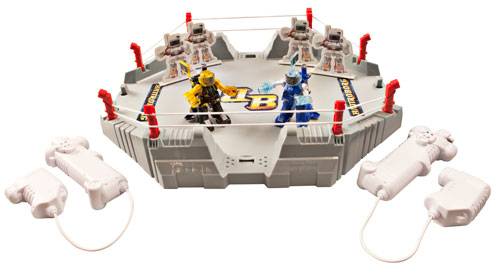 Just ask your kids-there's not much better than electronic, battling robots. So why not check out Tomy Battroborgs, a line of colorful motion-controlled fighting toys which allow kids to control their own battles using a remote control they hold in both hands.
Alternating punches also sends your robot walking forward and you can turn it around by shaking the left controller up and down. It's not rocket science, but wow is it fun. The 3-in-1 Battle Arena comes with two robots to begin your melee, or you can take your toy to school with battle boot camp and take on training drones to sharpen your skills.
Like this product? Want it as a gift?
Let your friends know:
Own it? Questions? Let us know!