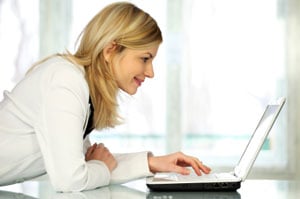 By Rebecca Brown, Shape.com
You can buy what you want and bank some money, too. You just have to know the best ways — and places — to save money online.
First, know when to look for what. The best online sales are offered three times a month: retailers post fresh coupons the 1st through the 3rd, drive sales with deals the 14th through the 16th, and offer discounts to boost revenue the 28th to the end of the month.
Then check out these four sites that help you save on everything you buy and do.
1. Save on stuff: couponcraze.com
Don't leave the "coupon code" or "discount code" box empty when you're checking out online. Couponcraze.com provides thousands of promotional codes that are approved by the merchant — that means no faulty or expired coupons. Think outside the grocery cart: You should always be able to save on items including contact lenses, SAT prep courses, electronics, flowers, and magazine subscriptions.
2. Save on stuff to do: Groupon.com
Sign up for Groupon.com and each day the site offers something cool to eat, see, do or buy in a select city at an unbeatable price. Once you subscribe, you'll get email alerts on the best deals for you. Added bonus: It's a great way to meet new people and try different activities.
3. Save on travel: Yapta.com
This site will check prices on travel arrangements for you, let you know the best online sales and more importantly, when to buy. Already booked your trip? No problem! You can enter your flight or hotel information and the site will notify you of a price drop. The best part: Yapta will help you get a refund for the difference depending on the airline's policy. That's not the only way to save on vacation: See more of our best travel tips.
4. Spend without guilt: Mint.com
Spending money is much more fun when you know you can afford it. Find out just how much you can shell out for vacation and still have fun at home with this free finance tool. The site downloads and balances your transactions every day, so you can easily track your spending, income, balances, and net worth. Once you have your finances in order, you'll be able to shop online—guilt-free! Don't like the balance you see? Use these tips to build more without seriously scrimping.