About Us
Meet the Team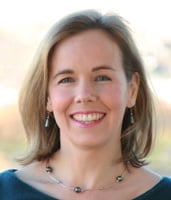 Suzanne Kantra
Founder & Editor
For the past 20+ years, Suzanne has been exploring and writing about the world's most exciting and important science and technology issues. Ten years ago, she founded Techlicious, which serves the role of that tech-savvy friend you can count on to share tips and tricks to get the most out of technology; whether that's saving time in our hectic schedules, discovering new ways to enjoy our personal interests, or keeping up with the latest technology trends and styles. Before that, Suzanne was the Technology Editor for Martha Stewart Living Omnimedia, where she hosted the radio show "Living with Technology." Previously, she served as Technology Editor for Popular Science Magazine. She has been featured on CNN, CBS, and NBC. Suzanne lives in New York City with her husband and three children. suzanne@techlicious.com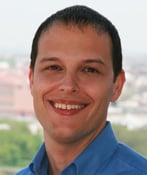 Josh Kirschner
Founder & CEO
Josh has over 20 years of experience developing and running businesses for the technology, financial and media industries. Most recently, he was the Chief Marketing Officer for Inform Technologies, a start-up provider of semantic technology to media companies. Prior to Inform, Josh was a SVP and Managing Director in the financial services industry. Josh started his first company while still in college, a consumer electronics retailer focused on students. Josh lives with his family in New York City. josh@techlicious.com

Andrea Smith
Contributing Editor
Andrea Smith is an award-winning technology broadcast journalist, reporter, and producer. Andrea was the Technology Producer and an on-air Technology contributor at ABC News for over two decades before becoming the Lifestyle Channel Editor at Mashable, where she explored the ways in which real people, not just geeks, began using technology in their everyday lives.
Today she runs her own digital communications business and freelances for various media outlets including NBC News, Today.com, Techlicious, PopSci and WABC TV. Andrea is also co-host of the weekly Parenting Bytes podcast which examines the many challenges parents face raising kids in the digital age.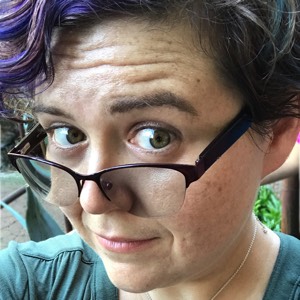 Elizabeth Harper
Contributing Writer
Elizabeth is a writer and editor with over a decade of experience covering consumer technology and entertainment. In addition to writing for Techlicious, she's Editorial Director of Blizzard Watch and is published on sites all over the web including Time, CBS, Engadget, The Daily Dot and DealNews.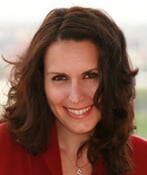 Tobey Grumet Segal
Contributing Writer
Tobey Grumet Segal has been reporting on technology and consumer electronics for over 15 years. She was the Technology Editor of Popular Mechanics magazine for eight years, where she covered the launches of major products like the iPod, DVD player, the DVR, and the first cellphones—then became a Contributor to Gizmodo, Gawker's premier technology blog.
She now freelances for both print and digital media, writing about technology and CE for such outlets as InStyle, Sports Illustrated, Details, Men's Journal and Family Circle. In addition, she covers travel, food, wine and spirits, and design for Conde Nast Travel, Lonely Planet's Budget Travel and NY Family.

Natasha Stokes
Contributing Writer
Natasha Stokes has been a technology writer for more than 10 years covering consumer tech issues, digital privacy and cybersecurity. As the features editor at TOP10VPN, she covered online censorship and surveillance that impact the lives of people around the world. Her work has also appeared on NBC News, BBC Worldwide, CNN, Time and Travel+Leisure.

Stewart Wolpin
Contributing Writer
Stewart Wolpin has been writing about consumer electronics for more than 35 years, including news, reviews, analysis and history, and has attended and covered nearly 50 Consumer Electronic Shows and around a dozen IFA shows in Berlin. For the Consumer Technology Association (CTA), he is an elector for and writes the official biographies of the annual CT Hall of Fame inductees, and is the keeper of the industry's official history.
In the non-tech world, he is the author of "Bums No More: The Championship Season of the 1955 Brooklyn Dodgers" and "The Rules of Neighborhood Poker According to Hoyle."

Jonathan Takiff
Contributing Writer
Jon has spent the last four decades career as staff music critic and tech columnist for the Philadelphia Daily News and Philadelphia Inquirer. His weekly "Gizmo Guy" column and monthly "New Releases" (album) column were syndicated nationally by the Knight-Ridder/Tribune Newswire. He also spent a decade hosting WMMR during its most adventurous "free form" era, breaking the likes of Bruce Springsteen, U2, Bob Marley, Weather Report, Carole King, Genesis, Pat Metheny, and Billy Joel. A period Jon chronicles in the liner notes for the "Legacy Edition" of Joel's "Piano Man." Jon has also contributed to Audio Video Interiors, Video, and Sound & Vision magazines.