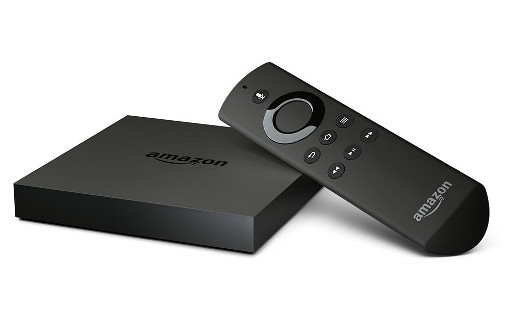 Just in time to better tempt you with a holiday purchase, Amazon has made the task-handling abilities of the new 4K UHD-capable Amazon Fire TV and the Amazon Echo speaker smarter and better. Ready to watch a movie? Issue a voice command through the Alexa feature on your Fire TV to dim the living room lights.
For now, smart lights and switches from WeMo, Philips Hue, SmartThings, Insteon and Win are about all that the Fire TV can control. Apart from those, you can also take advantage of the third-party IFTTT ("If This, Then That") service that helps you create a collection of automation rules for how your various devices, apps and websites interact with each other.
You can now use voice commands to find nearby restaurants and establishments through your Fire TV — no more picking up your tablet or phone to look up where to go for dinner when the movie's done. When you're ready to relax with some music, tell your Fire TV to play selections from your library or streaming radio stations and even buy music. You can ask your Fire TV to tell you about the day's news or provide you with weather and traffic updates. It can tell you the time, define a word and can even crack jokes.
The Amazon Echo uses Alexa to allow you to create IFTTT rules, locate local businesses and restaurants, get TV show schedules so you don't miss the season premiere of your favorite series, set up a sleep timer, listen to sports updates, listen to more artists in Prime Music, link up with your other connected home devices (such as Insteon, SmartThings and Wink), manage your Amazon shopping lists and more.
Thinking of getting either Amazon gadget? Cyber Monday's a good time. Amazon is offering both devices in attractive deals: $74.99 for the 4K Ultra-High Definition Amazon Fire TV and $149 for the Amazon Echo.
[Image credit: Amazon]