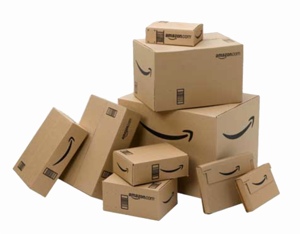 I love shopping on the Internet, but the process has a major weakness: I hate having to wait for the stuff I buy. Sure, programs like Amazon Prime speed up package delivery. But if a weekend gets in the way, the shipping industry grinds to a halt, waiting times increase and I head to the local mall for instant gratification. You simply can't get your Amazon packages on a Sunday ... or, at least, you couldn't until now.
According to the Wall Street Journal, Internet e-tail giant Amazon has teamed up with the U.S. Postal Service to begin Sunday package delivery effective immediately (November 17) in both New York City and Los Angeles. The service will then expand into a number of other large cities next year, including Dallas, New Orleans, Houston and Phoenix, among others. There's no extra cost for Sunday delivery, and you don't need to specially request it. If your package can be delivered on Sunday instead of Monday, from now on, it will be.
This new partnership between Amazon and the Post Office is a win-win-win scenario. The USPS wins by scoring a profitable new package delivery contract at a time when the agency is eager to supplement declining letter traffic. Amazon wins by offering a new delivery option that many competitors are unable to match. And customers win, of course, by getting packages sooner at no extra cost.
For more on the new Amazon Sunday delivery program, check out the Wall Street Journal report. If you'd like to save a couple bucks on your next purchase, check out our 6 tips for saving money on Amazon.