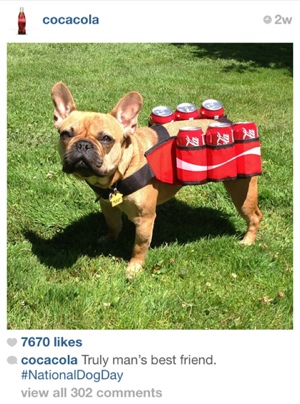 We all know that Facebook and Google make billions of dollars each year off of advertising. But here's a modern-day business riddle for you: How does Instagram, a free social network that doesn't feature advertising at all, make money?
That same question was put to Instagram CEO Kevin Systrom by California regulators last year. His reply: "That's a great question. We do not." He wasn't talking about turning a profit. Instagram's revenues have been $0 since the day it launched.
That's about to change, though. In Sunday's Wall Street Journal, Instagram Director of Business Operations Emily White says the photo-sharing network will begin making money by selling ads "within the next year."
The move is (and always has been) inevitable. Last year, Facebook bought Instagram for $1 billion in cash and stock shares. Surely Facebook wants to make money off its investment eventually – ideally sooner rather than later. To that end, White spent last week meeting with major corporations that already have an Instagram presence to discuss paid services, such as Coca-Cola.
It's still too early to know exactly what form ads will take on Instagram. The Wall Street Journal says that White is looking at the app's Explore feature, suggesting that we might see a more subtle approach to advertising. It's also possible that promoted posts might appear in your main feed, similar to how ads work on Twitter.
Advertising bait-and-switch seems to be the Facebook model. Neither Facebook nor Instagram would have been massive hits had they been loaded down with ads from the beginning. Having a long, ad-free honeymoon period helps grow user bases quickly. After all, sharing photos edited to look like they were taken in 1977 is cool; an advertisement that offers "one weird trick" for losing weight is not.