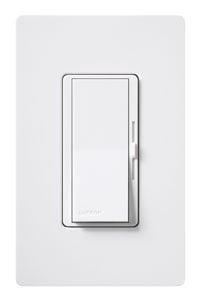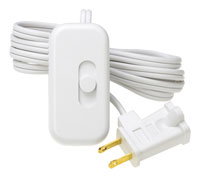 There are two main reasons why people don't switch from regular incandescent bulbs to energy-saving compact fluorescents: light color quality and erratic dimming. The color issue has been largely resolved with warm-toned bulbs (look for a Kelvin rating between 2700-3000K) and now Lutron has introduced new dimmers designed to resolve common dimming issues, the Diva/CL wall dimmer ($40) and Credenza/CL plug-in lamp dimmer ($15).
The problems arise when you use a dimmable compact fluorescent or LED bulb with a dimmer made for incandescent bulbs. Sometimes bulbs will turn off before the slider reaches the bottom. Or after being dimmed to a low light level and switched off, sometimes bulbs will not turn on until the dimmer's slider is moved up. And whereas incandescent bulbs may dim or flicker when an extra small appliance overtaxes your home's electric grid, a CFL or LED bulb can actually turn off or flicker excessively when dimmed to a low light level.
The new Diva/CL and Credenza/CL dimmers dimmers use Lutron's HED Technology, whose advanced dimming circuitry is designed to combat these problems. And, both dimmers are UL listed to work with a broad range of dimmable CFL and LED light bulbs, as well as with halogens and incandescents.

The new models will be available this fall at select home improvement centers and LutronStore.com.