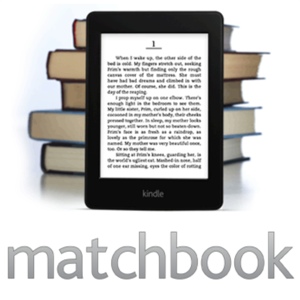 Last month, we introduced you to Kindle MatchBook, a new Amazon service that offers bargain-priced and free e-book downloads of hardcopy books you've previously bought on the site. Well, after much waiting – exactly 56 days worth – the MatchBook program has finally launched on the Amazon website.
The program still has a pretty major catch: Not all books you've purchased will be available for discounted download. You'll only find books Amazon has made a deal with the publisher to offer, which currently amounts to a library of 70,000 titles. The price for each ranges from free all the way up to $2.99.
MatchBook titles are readable on the Amazon Kindle and on most phones and tablets via the free Kindle Reading App. If you'd like to see which books are currently available to you as part of the MatchBook program, simply visit amazon.com/matchbook and click the yellow "Find your Kindle MatchBook titles" button.