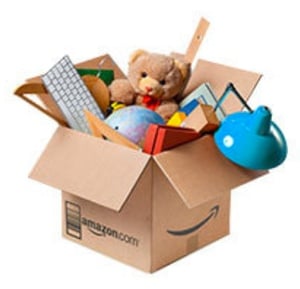 I do a lot of my holiday shopping at Amazon, mostly because it's easy to use, helps me save money, offers free shipping and has pretty much everything I'm looking for. But if that wasn't reason enough to use the site, Amazon has just launched AmazonSmile, a new feature that automatically donates 0.5% of all eligible purchases to your favorite charity.
"We're offering customers a way to support charitable organizations around the country that's simple and automatic," said Ian McAllister, General Manager of AmazonSmile. "We think customers will love the opportunity to support their favorite organizations without changing how they shop, and there's no cap on how much Amazon will donate."
To get started with AmazonSmile, simply point your browser to smile.amazon.com and pick a charity. You can choose a large national group like the Red Cross, or if you'd rather keep your money local, you can use the provided search tool to find charities in your area. Amazon will remember your choice for future purchases, though you can change your charity at any time via the "Your Account" button.
I just tested AmazonSmile out today, and it really was that simple to use. It's a great way to give to charity simply by doing something you'd have done anyway. Sure, the $0.17 that wound up being donated to The Trevor Project from my purchase today may not sound like a lot, but with Amazon pushing towards $100 billion in yearly revenue, Smile can have a huge cumulative impact.
To ensure your donation goes through, you'll need to visit Amazon through smile.amazon.com every time you shop. For more on the new AmazonSmile program, check out its FAQ page.