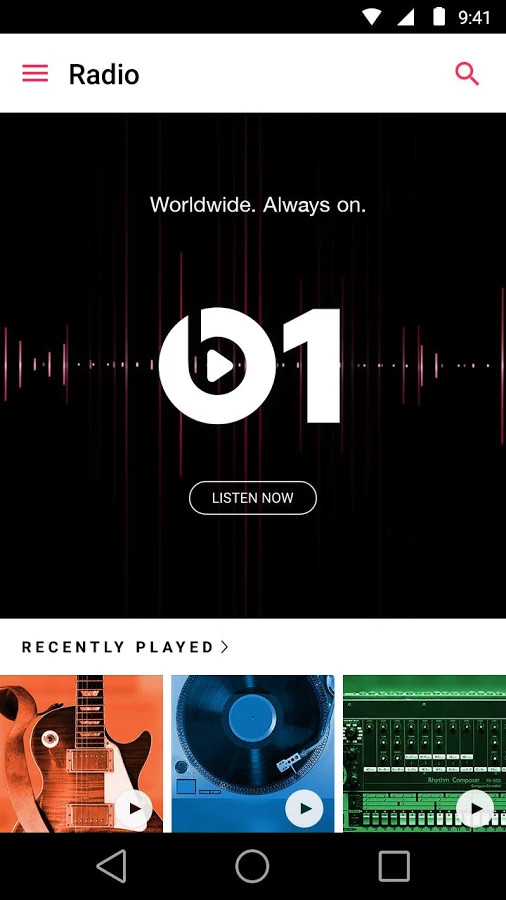 Is you music collection stuck on your iOS device and in iTunes? Now you can enjoy your Apple Music subscription on Android devices, with the newly released Apple Music app for Android.
Compatible with Android systems from 4.3 Jelly Bean and up, the Apple Music app lets your Android device play your entire Apple music library from the cloud. It will also be able to play music files (not videos) you've bought from iTunes in the past, provided that you use the same Apple ID to sign in on Android. And if you have a family subscription plan, you can use your authorized Apple ID to access it on Android, though family membership sign-ups are not yet available in the Android app.
If you aren't already an Apple Music subscriber, you can get a free three-month trial subscription when you download the Apple Music app for Android from the Google Play Store.
"The menus will look like Android, you know the little hamburger they use on the top," said Eddy Cue, senior vice president of internet software and services at Apple, told TechCrunch. "It'll definitely feel very much like an Android app." The app is still in the beta stage, so users will still find some kinks and missing features, although Apple is taking heed of user feedback. "One of the things is that we obviously don't know a lot of these Android customers and we're excited to hear what they'd like us to go do," Cue said.
The Apple Music for Android app is Apple's second app for the Google mobile operating system. The first was Move to iOS, a tool for letting you easily carry over your personal data and files from Android to iOS.
What else is new with music apps and services? Check out our picks for the best music streaming services.
[Image credit: Apple]