It's common knowledge that how people use Facebook can cause problems in life. We've all heard stories about those who use the social network to rekindle an old flame only to ruin a current relationship. In fact, over one-third of divorce filings in 2011 contained the word Facebook, reports The Wall Street Journal.
But in addition to being a tool some people are using to start an affair, Facebook can be problematic in another way: It can be an addiction—that's according to Norwegian psychology researchers at the University of Bergen.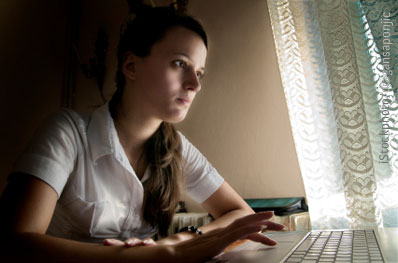 Dr. Cecilie Schou Andreassen heads a research project that earlier this year queried more than 400 students about their Facebook use, with some interesting findings.
Facebook dependency—with symptoms similar to other addictions, such as those involving drugs or alcohol—is more common with younger users as well as females. In addition, people who are anxious and socially insecure are more prone to addiction. The reason, Andreassen says, is because communicating with people on Facebook is easier than doing it face to face.
High achievers—those who are more organized and ambitious—are less likely to have problems with appropriate use of the social network. Rather, these folks tend to use social media for networking and to further their careers.
But how can you know if you're a Facebook addict? Andreassen says there are six warning signs to look for:
You spend a lot of time thinking about Facebook or plan use of Facebook.

You feel an urge to use Facebook more and more.

You use Facebook in order to forget about personal problems.

You have tried to cut down on the use of Facebook without success.

You become restless or troubled if you are prohibited from using Facebook.

You use Facebook so much that it has had a negative impact on your job or studies.
Andreassen says that you may have a problem if you could use the words "often" or "very often" to agree with at least four of the six statements.
Another tool, developed by North Carolina therapist Paula Pile, is even more specific. Called the Facebook Compulsion Inventory, it asks you to rate how much you agree with 15 sentences, such as "Spending time on Facebook with my Facebook friends is more pleasant than the time I spend with my spouse," and "I feel that others would think less of me if they could see my private messages on Facebook."
Check out the quiz. If your scores are high, you likely use Facebook compulsively and should seek help from a counselor who can help you sort out why and help you cut back or even delete your Facebook account.