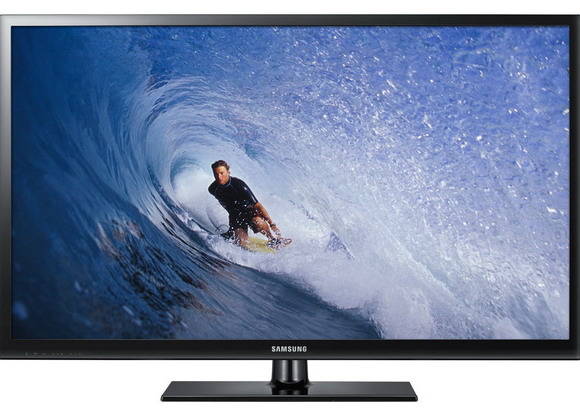 Amazon is celebrating with a sale featuring over 50 HDTVs with screen sizes up to 43-Inches for less than $500. Brands include LG, Samsung, Panasonic, Sony, Haier, and more. The wide variety include 1080p, LED LCD and Smart TV with Internet movie streaming. You can browse the sets at HDTVS for $499 or Less.
Here are some of the hottest deals:
iSymphony LC24IF56WT 24-inch 1080p LCD TV – White Retail $350 Now $166.17-52% off

Haier L32D1120 32-Inch 720p LCD HDTV, Black Retail $350 Now $199.99-42% off
LG 32LK450 32-Inch 1080p 60Hz LCD HDTV Retail $500 Now $299.99-40% off
Toshiba 32SL415U 32-Inch 720p LED-LCD HDTV with Net TV Retail $680 Now $369.00 46% off
Samsung PN43D430 43-Inch 720p Plasma HDTV – Black Special Holiday Model-$399.99
Samsung UN40D5003 40-Inch 1080p 60 Hz LED HDTV Retail $800 Now $499.99-37% off
Samsung PN43D450 43-Inch 720p 600Hz Plasma HDTV Retail $600 Now $499.99-17% off
TCL L40FHDF11TA 40-Inch 1080p 60 Hz LCD HDTV with 2-Year Warranty Retail $600 Now $396.30-39% off
Philips 32PFL4505D/F7 32-Inch 1080p LED LCD HDTV Retail $700 Now $388.65-45% off
Blu-ray Movies BF Week Sale From $4.99
All the HDTVs offered above are from Amazon Direct. We recommend and affiliate (we may earn a small commission on referred sales) with Amazon because they have among the best HDTV policies in the industry including a 14 day low price guarantee and 30 Day returns with free return freight. They stand behind their sales. All listed models have free shipping by Amazon direct. Note: prices are correct as of posting and may change at any time, please verify with our links; Most states do not collect sales tax on Amazon orders [with the exceptions of [CO, KS, KY, NY, ND & WA]. You always must pay sales tax when buying at any brick and mortar store. Should you buy an HDTV from on-line or from a retail store? Learn all the pros and cons in our article here.