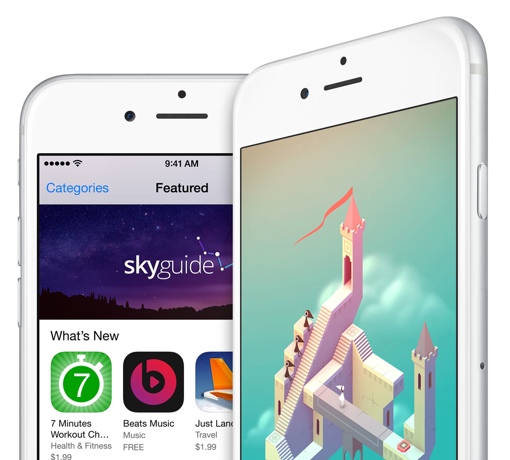 If you've been considering purchasing an Apple iPhone 6, good news: Your carrier may be willing to cut you a deal.
Before you get too excited, the $199 MSRP (with two-year contract) of the 16GB Apple iPhone 6 is set in stone (for now). But that isn't stopping carriers from offering some pretty sweet trade-in deals and other bonuses for activating the phone on their network. Here's what the four major carriers are willing to offer.
Verizon
If you're a Verizon customer – or thinking of switching – you may want to take advantage of the company's "free iPhone 6" trade-in offer. To qualify, you'll need to hand over a working iPhone 4, 4S, 5, 5C or 5S to Verizon in exchange for a $200 gift card, which can then be applied toward the $199 price of a new 16GB iPhone 6. You'll also need to sign up for a new two-year contract.
The offer is especially good for those upgrading from an older iPhone 4 or 4S. Many used phone buying services won't pay more than $25 for an ancient 8GB iPhone 4. Even if you have a two-year old iPhone 5, Verizon is offering a solid deal: I was quoted only $165 for mine at Gazelle and $196 at uSell.
AT&T
For the most part, AT&T is matching Verizon's free iPhone 6 deal. You can bring older iPhones (4, 4S, 5, 5C) in to the carrier for a $200 trade-in credit. If you've got a more recent iPhone 5S, you can get a guaranteed $300 minimum credit. The credits can be applied to any iPhone model. The deal runs through September 30.
Sprint
Sprint has created a highly targeted deal for Apple fans called the iPhone for Life Plan, officially unveiled yesterday. The service plan offers unlimited talk, text and high-speed data, plus an iPhone upgrade every 2 years, for just $70 per month with no upfront cost. The catch is that you're not actually buying the phone, you're just leasing it from Sprint.

On the surface, Sprint's offer looks attractive – it's essentially a $10 per month discount on current rates. Unlimited data is a great benefit, and $70 per month compares favorably to the cost to Verizon or AT&T. The catch is that Sprint's 4G data network is actually one of the worst in the country, with lackluster speeds and poor coverage.
If you want to just buy your phone outright, Sprint is offering solid trade-in deals. The company says it too will match or beat competitors' buy back offers. Sprint pre-orders for the iPhone 6 begin at 2AM Central on September 12.
T-Mobile
Not to be outdone, T-Mobile announced yesterday that it too will track the trade-in offers of its competitors and automatically beat their deals. If you find a better trade-in offer elsewhere, T-Mobile promises to beat it and offer you $50 extra.
T-Mobile customers will also be able to take advantage of a new deal called Wi-Fi Unleashed, announced today. If you purchase a new iPhone 6, the carrier will give you a free 802.11 AC router (with deposit) designed to prioritize data from your phone. The latest generation router will make it easier to use the iPhone 6's new Wi-Fi calling feature, which routes calls over data when a voice network is unavailable. Given that T-Mobile's coverage is still hit-or-miss in some areas, it's a nice bonus.