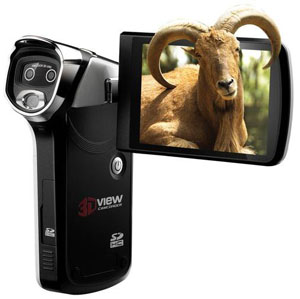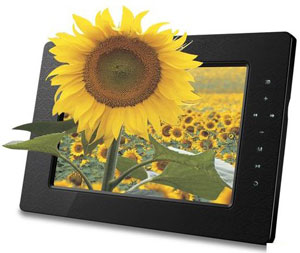 Photos and videos are great for reliving important moments, but now you can truly immerse yourself in your memories with home videos shot in 3D with DXG's 3D Pocket Camcorder (model 5D7V).
You can view, record and playback standard definition 3D video (640 x 480) or photos directly on the pocketcam's 3.2-inch display, on the included 7-inch 3D media player or directly on your 3DTV. You can also take 5-megapixel 3D still images, as well as capture 2D video and pictures.
The included DXG 3D media player doesn't require you to wear glasses to see your video and photos in 3D. The media player also serves as an MP3 music player, alarm clock and calendar.
Also included in the bundle is an HDMI cable for playback on your 2D or 3DTV. I know my kids would love to see 3D movies of themsleves on our 3DTV and think this will be a great family gift for the holidays.
Unfortunately, the camera is only available as a bundle with the media player. I would love to see a standalone version from DXG, though they have not announced any plans to offer one.
The DXG 5D7V Camcorder is available for pre-order from Hammacher Schlemmer for $600. The expected ship date is August 6, 2010.