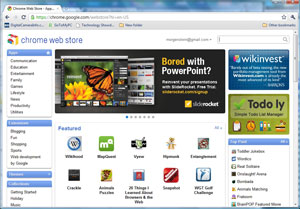 Google delivered a new source of free and inexpensive software in a wide range of categories last week with the launch of the Chrome Web Store
How do you take advantage of this resource? For starters, you'll need to install Google's Chrome browser, if you haven't already: it's available free at www.google.com/chrome for both PCs and Macs. While it hasn't achieved the popularity of Internet Explorer or Firefox, Chrome is a well-organized, speedy alternative, particularly when accessing Google services like Gmail.
Within the Chrome browser, head over to chrome.google.com/webstore. You'll find an online marketplace that will look very familiar to aficionados of Apple's iTunes store. That may not earn Google points for originality, but it does provide a well organized, easily browsable shopping experience.
The programs you'll find range from communications and productivity to games and kids' software. What they all have in common is the fact that they run within a web browser, unlike free-standing programs you download to your hard drive. This approach has several advantages. Every time you start the program, you're automatically working with the latest updated version. Every time you log into your Google account from the Chrome browser, even if it's on a different computer, the programs you've installed instantly appear. There are no lengthy downloads or CDs to juggle, and very little hard drive space is required. And the PC/Mac wall comes tumbling down when running browser-based software. The downside? For most of these programs, you have to be online to use them.
There were about 500 programs available in the Google Chrome Web Store at launch, though the company promises rapid expansion of this selection. I should also note that while several of these are newly minted, many of them have previously been available on the web, if you knew where to look. That points to a key strength of the web store approach. Instead of struggling to turn up new software opportunities, this online store takes hidden gems and bubbles them up to the surface. You don't even have to click to learn more about a program, since holding your cursor over an icon in the store brings up a window with a brief description and user rating. And if you choose to install a program, it's added to your Google Chrome home screen, ready for a quick click whenever you need it.
Here are some of the programs that caught my eye in the initial wave of software: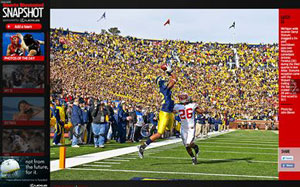 Sports Illustrated Snapshot (Free): One of the programs created specifically for Google Chrome Web Store, the key draw here is stunning sports photography, though you'll also find the latest scores and headlines.
New York Times (Free): The Times has created several software approaches to creating a paperless "paper," and this is one of the best. The display is clearly organized and easy to read, and browsing by pressing the directional keys feels intuitive. Also worth checking out in the news division: USA Today (Free) and AOL's You've Got News (Free).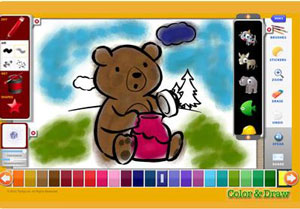 Color & Draws for Kids ($1.99): This award-winning iPad app makes the jump to PC in this $1.99 version, which includes a drawing and sketching program, a color book and a photo decorator. There is lots more children software here, for fun and for education, most of it available at no charge. Check out Sounds Around Town from Sesame Street (Free), Emma at the Zoo (Free) and Fraboom (Free)for starters.
Sinuous (Free): There are plenty of games, all of them casual rather than intense variety so far, and nearly all free for the download. Sinuous is a fairly bare bones presentation – you're trying to tread your way through an increasingly dense and fast-moving stream of red dots, avoiding collisions and heading toward power-ups whenever possible. Also noteworthy are Entanglement (Free), a good-looking puzzle game that asks you to strategically orient puzzle blocks to create the longest possible continuous line, and The Fancy Pants Adventure: World 2 (Free), with simple controls and devious level designs that require perfectly timed jumps and a little quick thinking.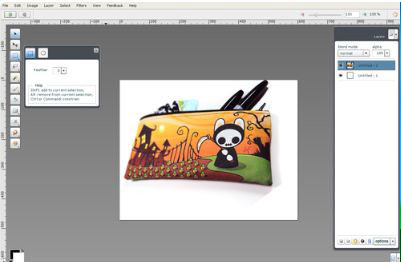 Advanced Image Editor by Aviary (Free): This feature-rich photo editing software demonstrates the potential for heavy-duty capabilities in a web-based program. Many of the effects, filters and editing tools are just like those found in Photoshop. If you'd prefer a simpler way to fiddle with your photos, check out PicNik (Free), a more straightforward tool that adds fun options like shapes and stickers.