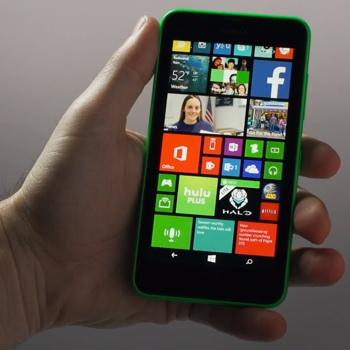 Move over, Siri – there's a new personal digital assistant in town.
On Wednesday, Microsoft officially took the wraps off Windows Phone 8.1, the long-awaited update to the company's mobile operating system. There are a handful of useful new features in the update, including a word flow keyboard, camera burst mode and an action center that keeps track of all your notifications. Without question, though, the true star of the update is Cortana, Microsoft's Bing-powered answer to Apple's Siri and Google Now.
As your personal smartphone assistant, Cortana is designed to learn about you and your interests as you use the feature either through voice or text. Like her rivals, Cortana can track your local weather, alert you about appointments, give updates on flights and traffic and offer a hands-free way to interact with your phone.
But that's not all – Cortana knows a few tricks that her competition doesn't. Most notably, Microsoft's new assistant is able to interact with third-party apps like Hulu Plus. If you want to watch an episode of The Daily Show, all you need to do is ask Cortana – she'll do the rest.
Microsoft Windows Phone 8.1 and Cortana (beta) will come preinstalled on the new Nokia Lumia 630, 635 and 930 phones. If you're an existing Windows Phone owner, you'll get the update "in the coming months."
To learn more about the coming Windows Phone 8.1 update, including all the new features, visit the official Microsoft blog and check out the promotional video below.