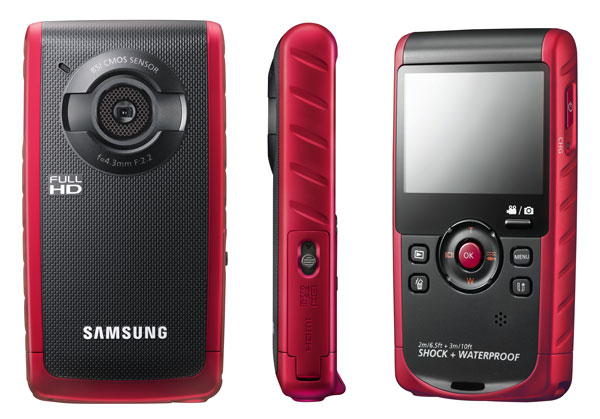 Samsung's W200, coming in May, is waterproof to three meters, shockproof to two meters and shoots 1080p video—all for only $159. So give it to the kids and let them go wild or use it for your own outdoor adventures.
The W200's water-shooting capabilities include an anti-water drop coating so the 2.3" LCD screen stays free of condensation and an anti-fog coating on the lens. And the W200 has an "Aqua Mode", which optimizes settings for shooting underwater. .
In addition to video, the W200 will take 5 MP stills. Other goodies include digital image stabilization and HDMI-out, so you can relive your memories on you big screen TV.
The Samsung W200 will be available in May for $159.