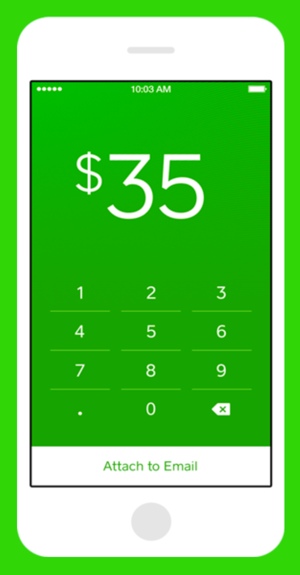 If you've ever set up a table at a craft fair or tried to pay with your bank card at a food truck, you're likely already familiar with Square. The company's signature device is the Square Reader, a tiny thumbnail-sized smartphone accessory that you take debit and credit cards anywhere. It's done some really cool things for small businesses.
Now, Square has a new product that could revolutionize payments again – but this time, the company is taking on mobile payments. Meet Cash, a new (and free!) way to send friends and family money simply by sending an email.
Say you want to send your friend $20 to settle up a dinner bill. With Square Cash, all you need to do is address an email to your friend, CC it to cash@square.com, and type the amount you want to send, "$20," in the subject line. Square then sends emails to both you and the recipient asking for a debit card number to complete the transaction. That's it – there are no accounts to set up. You just write an email, enter your debit info, and you're done. Deposits are made within 1-2 business days.
Square has also made iOS and Android apps for Cash to "email cash even faster." The apps work just fine, though it seems just as easy to send money by email.
I gave Square Cash a quick test today, and it really is as easy as advertised. It's a great replacement for PayPal that cuts the middleman out of electronic fund transfers. And best of all, the service is free for both the sender and the recipient. To learn more about Cash, visit its website at square.com/cash.