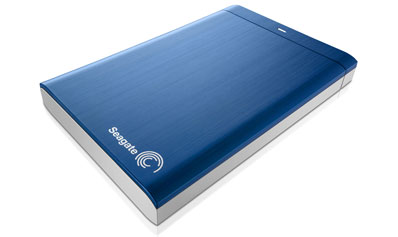 When I share my personal photos on Facebook, they're usually taken with my smartphone. Sometimes, I also download them to my computer at home. But because it's a hit or miss proposition, they're not part of my file backup plan; files stored on my computer are kept synced with my cloud storage service.
Given that more than 50 percent of U.S. residents 12 or over have a Facebook profile (Edison Research, 2011) and smartphones are now the source of more than a quarter of the photos and videos people take in the U.S (NPD, 2011) and 250 million photos uploaded daily to Facebook (Facebook SEC filing, 2012), I know I'm not alone in this behavior.
Last week, Seagate made it incredibly easy for people like me to automatically back up all the photos I've shared on Facebook and Flickr with its Backup Plus drive. I simply click on "save," log into Facebook and Flickr and I'm done. You can choose to manually save your photos every time, but for me that defeats the purpose. With auto-save I'm assured that it's just being taken care of.
Seagate's Backup Plus drives are available in red, blue, silver and black and cost 500GB, $89.99
; 750GB, $99.99
and 1TB, $109.99
on Amazon.com. Backup Plus for Mac is available in silver and costs $119.99 for 500GB on Seagate.com.