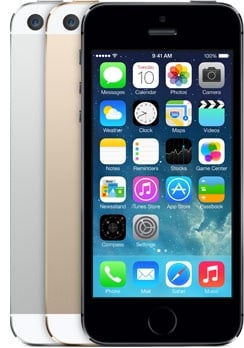 Looking to pick up the new Apple iPhone 5C or iPhone 5S? Want to save a little money while doing it? Well then, has retail giant Walmart got a deal for you.
According to the Walmart website, the company will be offering the 16GB iPhone 5C for just $79 and the more powerful 16 GB iPhone 5S for $189. To get these prices, you'll need to visit a Walmart store in person to either buy or pre-order (iPhone 5C only, starting September 13). You'll also need to sign up for a new two-year contract.
Saving $10 or $20 isn't likely to tip the scales in favor of buying the new iPhone 5C or 5S if you were disappointed by Tuesday's announcement. But if you're planning on getting one of Apple's new phones anyway, you might as well do it at a discount, right? And don't forget, you can save even more money by trading in your old device. Be sure to check out Techlicious's new phone trade-in comparison service that pits buyers against each other to help you get top dollar for it.