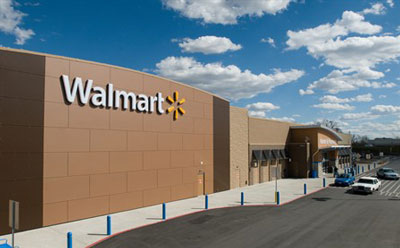 Is the new trend in online shopping same-day delivery? It looks like that may be the case: Following Amazon's
lead, retail giant Wal-mart will expand a service this summer that lets online shoppers get their orders the same day via a locker system.
If you're nearby a locker location, you'll be given the option to either have items purchased on Walmart.com shipped to you, or to make the items available in an in-store locker. By choosing the locker option, you can get your items as soon as the same day, depending on when you place the order. Since many Wal-mart stores are open 24 hours, you can pick your package up on your own schedule without dealing with lines or customer service.
If Wal-mart's plan sounds familiar, that's because it is. Their same-day pickup plan is strikingly similar to one rolled out by Internet giant Amazon.com in 2011. Amazon lockers
can be found in a handful of mini marts, grocery stores and big box retail locations in major metropolitan areas. (Amazon customers in some locations can also choose to have items shipped to their homes.) Following a successful test, Wal-mart lockers will be available in about 50 stores by the end of the year, though there's no word yet on which stores will be chosen.
Wal-mart hopes that the service will be a dagger in the heart of Amazon. Last year, the online giant sold $61 billion online – a figure that dwarfs Walmart.com's $9 billion in online sales. Wal-mart also plans to double the selection of items available for purchase at their website to better match Amazon's larger catalog.