Techlicious is pleased to announce the Casio High-Speed Exilim EX-FC100 as the winner of the 2009 Women's Tech Award. It was selected from among five finalists by a panel of women's media professionals based on three key criteria: each finalist had to perform its primary function flawlessly; go above and beyond the basics with smart features that help women in their professional, social or family lives; and finally, seamlessly integrate into the environment in which it is being used. Of the five finalists, the Casio best exemplified this rare combination of functionality and design.
Casio High-Speed Exilim EX-FC100 camera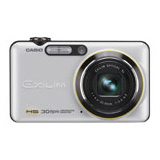 The perfect shot is sometimes as much luck as it is skill. Casio takes luck out of the equation with its pocketable 9.1MP Exilim EX-FC100. Depressing the shutter button halfway automatically captures frames before and after you take a picture. And at a capture rate of 30 frames per second, you can literally stop fast action to pick out otherwise elusive fleeting moments, like a baby's first smile or a bat connecting with a ball.

This year's finalists were: Panasonic Z series TVs, Samsung Memoir mobile phone, Sony Vaio P Series netbooks, and Tom Tom Go 740 Live portable navigation system.
Panasonic Z Series TVs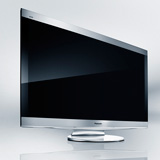 In a perfect world your TV would have no wires and hang on your wall like a picture. The Panasonic VIERA Z1 Series HDTVs comes close. Only 1-inch thin, it's light enough to hang on most walls without a huge mounting bracket. And there's just one cord, a power cord. You plug all your video sources-cable box, Blu-ray player, DVR-into a receiver you can stash in a cabinet, and the receiver sends the video wirelessly to the TV; giving you the freedom to remove the entertainment center from the center of your décor.
Samsung Memoir mobile phone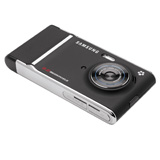 Some of life's most precious moments happen when you least expect them and the Samsung Memoir's combination of phone and high-resolution camera lets you capture and share them all. As a phone it works on the T-Mobile network, as well as most places abroad. And the very competent 8MP digital camera has the ability to upload pictures to major photo sharing sites-perfect for vacations or family events.
Sony Vaio P Series netbooks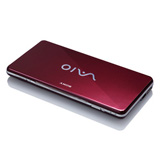 The VAIO P-Series Lifestyle PCs go the extra mile. They are full Windows Vista computers with built-in cellular broadband, in a package that easily fits in your purse; so you don't have to compromise on style or performance. In addition, there is an extensive line of beautiful protective cases to compliment the computers.
Tom Tom Go 740 Live portable navigation system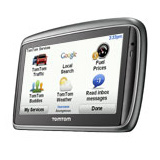 The TomTom Go 740 Live determines traffic flow from a variety of sources to give you the best routing advice. It also can find the lowest gas prices, check the weather, and use Google to search the Web based on your location. Integrated Bluetooth lets the TomTom Go 740 double as a hands-free car kit.