Holiday 2013: Tech Gifts Under $50
Techlicious editors independently review products. To help support our mission, we may earn affiliate commissions from links contained on this page.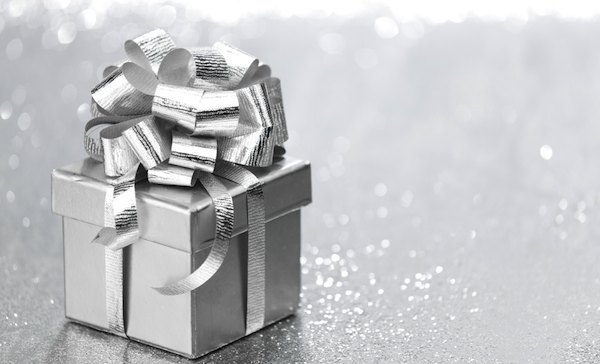 Budgeting for the holidays sometimes means finding the right gift at the right price. But it doesn't have to mean a boring present under the tree. Check out these tech gifts that are sure to please at a price that won't dampen your holiday spirits.
If you are looking for even more gift ideas, shop our store for gifts under $50 and our Techlicious Best award winners.
LG Tone+ Bluetooth Headphones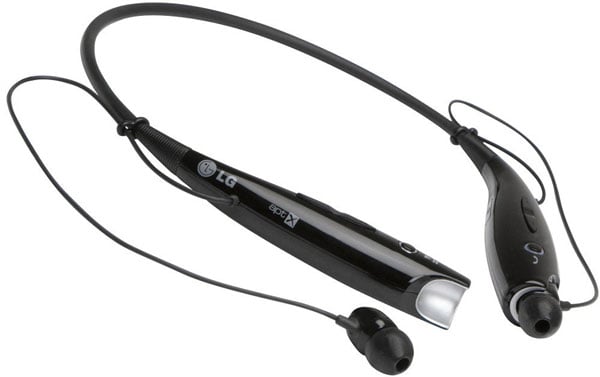 With a combination of long battery life, music and voice sound quality, a multitude of controls and reasonable price, the LG Tone+ HBS730 earphones are the best stereo wireless Bluetooth earbuds—and a great gift for your significant other.
The design of the Tone+ puts the battery in the left side of the collar rather than in the earbuds, which means you can have a larger and therefore longer lasting battery — 10 hours of music play and 15 hours of talk time, nearly twice as much as any other competing Bluetooth earbuds. Plus, the Tone+ excels far above all other Bluetooth in-ear headphones in phone call quality and delivers distortion-free sound at high volume.
Price: $42.40 on Amazon.
Chromecast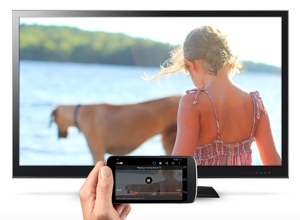 If there's someone on your list who doesn't have streaming media like Netflix and Hulu on their tablet, the Chromecast is the perfect way to help them out. This tiny gadget plugs into your television's HDMI port to let you watch your streaming media on the big screen rather than your smartphone or tablet.
While there are tons of gadgets that do this, Chromecast wins at simplicity — just plug it in, connect it to Wi-Fi and control it using supported streaming apps from your tablet or smartphone. Because Chromecast works with the apps you're already using, there's nothing new to learn or download. Just press a button on your tablet or smartphone, and the content will appear on your television.
Price: $35 at Amazon
Ventev PowerDash R900 Vehicle Power Adapter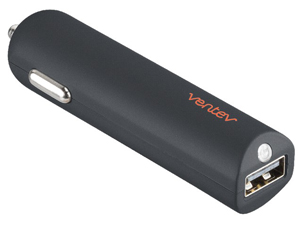 Mobile devices have one drawback: They require power. This usually means you keep a charger at home, another at work and an adapter in your car. But what if you had one solution to replace all three? The Ventev PowerDash R900 is exactly what you're looking for and more.
This compact lifesaver charges devices like tablets and mobile phones through your car's dashboard cigarette lighter. It also serves as a portable battery that allows you to charge on the go.
The PowerDash's micro-USB input allows you to charge from a wall socket or a laptop, giving you multiple charging options. Never get caught without power again!
Price: $29.99 at Amazon
Native Union Retro Pop Phone Handset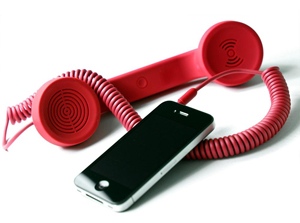 Bluetooth headsets are so yesterday, and everyone has earbuds. So why not go retro with your mobile device? The Native Union Retro Pop Phone Handset has taken the look and feel of a old-school telephone handset, updated to work with your tablet or phone. A single button answers and ends calls and pauses music, and the coiled cord emulates an old-school telephone.
Native Union makes a Bluetooth version of the phone for $10 more that frees you from wires, as well as plenty of accessories like a phone base and a holster. Available in more than 30 different colors and designs, the Retro Pop Phone Handset lets you look so retro that you'll actually be hip.
Price: $19.99 from Amazon
GelaSkins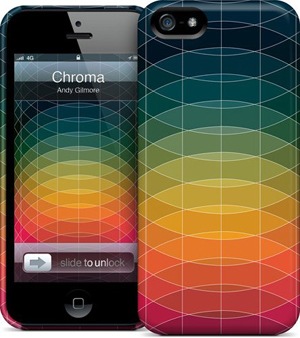 You spend hundreds of dollars on your electronic devices, but they look just like everyone else's. Why not dress up those gadgets and protect them at the same time?
GelaSkins wrap your tablet, phone, laptop or other gadget in original works of art, even providing matching wallpapers for that all-over look. These skins are a snap to apply and peel off easily, leaving no residue behind.
For Apple iPhone and Samsung Galaxy S4 and S3 devices, GelaSkins also offers hard cases. These plastic shells feature the same artwork but offer much more protection than the skins.
Price: $15 to $34.95 at Amazon
iGrill mini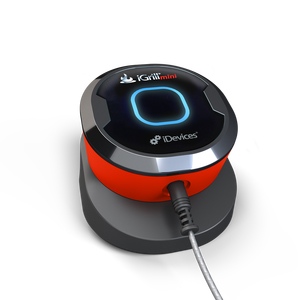 The iGrill mini is more than a meat thermometer that displays the internal temp of your food. It's also a Bluetooth device with a free app that includes a timer, a guide to how done your meat is plus a host of other features for the serious chef.
The iGrill mini is one-fourth the size of its predecessor, the iGrill. The new device boasts an LED light indicating doneness and an impressive 150-hour battery life, and it comes with an attached magnet that lets you stick it to the outside of your oven or fridge.
Price: $39 through iDevices
[silver holiday gift box image via Shutterstock]
Discussion