5 Cool New Techy Running Shoes
Techlicious editors independently review products. To help support our mission, we may earn affiliate commissions from links contained on this page.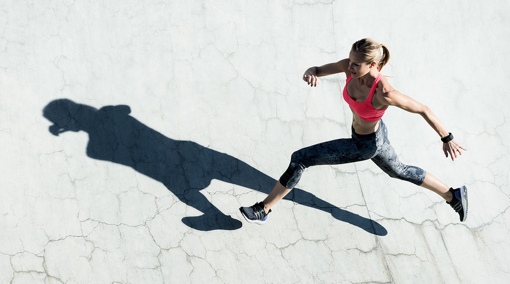 If you're a marathon runner – or just someone who likes to blow off steam on the treadmill at the gym – then you likely know that running shoes are quickly becoming a high-tech affair. They may not have flashing lights or a built-in electronic game, but modern running shoes do have smart design features to cushion your foot, lace up quickly and store and return energy from foot strikes.
Having trouble keeping all the latest designs and tech straight? Here are five of our favorite techy running shoes. They're all super light, and they're all designed to take your runs to the next level, protecting your body in the process.
---
Adidas Ultra BOOST
If you're familiar with running shoes, you may have heard about the Adidas's Energy BOOST line that captures and returns energy from every strike of your foot. The latest generation, the knit Adidas Ultra BOOST, contains 20 percent more of the proprietary cushioning material than before. Other aspects of the shoe, including the Stretch Web outsole, are designed to maximize the "light, fast" energy return of BOOST as well. The shoe's PRIMEKNIT construction, meanwhile, better adapts to changes and swelling in runners' feet.
The Adidas Ultra BOOST will be available for purchase at adidas.com starting February 11, 2015. The MSRP is $180. For more information, visit www.adidas.com/ultraboost.
---
ON Cloud
The key feature of the lightweight ON Cloud "Zero-Gravity Running" shoes is its CloudTec sole. It's super light and its flexible foam sole is lined with 16 "Cloud-Pods" that collapse to reduce the impact on your body and store and return energy for your next step. A channel that runs between the medial and lateral side of the foot, meanwhile, lets the CloudTec sole respond to your individual gait. As an added benefit, the On Cloud features a quick slip-on lacing system and a woven support band that adapts to the movement of your feet.
The ON Cloud Zero-Gravity Running shoe is available in a wide range of colors for women on Amazon starting at $108.94 and for men on Amazon for $109.95 or on On-Running.com for $119.99.
---
Icebug AURORA BUGrip
Do you lace up for a run even when winter weather is at its worst? If so, check out the lightweight Icebug Aurora BUGrip – it's a specially designed winter running shoe from Sweden with integrated carbide-tipped steel studs to boost traction on asphalt, snow and ice. The fabric of the shoe, meanwhile, is treated with a protective "weather shield" membrane to keep the cold – and slushy winter mess – outside the shoe where it belongs. According to Icebug, the BUGrip is designed for use on "winter roads and well-paved trails." They are not recommended for indoor use.
The Aurora BUGrip shoe is available on the Amazon starting at $126.00.
---
Ampla Fly
The Ampla Fly shoe, backed by over 30,000 hours of athlete data collected by sports scientists, has a curious two-piece sole design that encourages better running mechanics (and thus, better runs). A built-in carbon fiber plate "guides the foot to a better ground contact position" and stores energy with every step for your use. A number of odor-resistant inner liners provide feather-light cushioning and support for your feet.
The Ampla Fly is coming in spring 2015. You can request more information about the shoe and be alerted when its available at the Ampla website.
---
Topo Runduro
The key feature of the Topo Runduro shoe, designed for medium and long-distance running, is its innovative Boa Closure System. Tightening the laces of your shoe is as easy as rotating a small plastic reel on its side until the perfect "micro adjustable fit" is achieved around your midfoot. When it's time to take your shoes off, pulling up on the reel releases the laces.
The Topo Runduro shoe is currently available for purchase at the topoathletic.com website. The price is $120.00.
[Image credits: Adidas, ON Running, Icebug, Ampla, Topo]
Discussion