Back to School Accessories for Tech-Savvy Parents
Techlicious editors independently review products. To help support our mission, we may earn affiliate commissions from links contained on this page.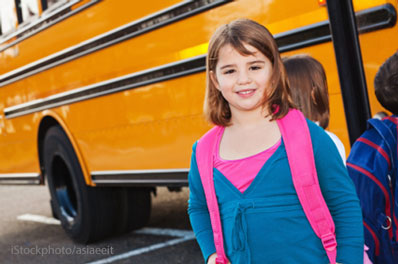 Parents spend so much time shopping and preparing kids to head back to school that we sometimes forget that we, too, may need a makeover as the school season revs up.
We're featuring useful accessories for our own tablets and computers as the kids head back to school that are sure to add convenience to our own household and school parenting routines.
Booqpad Agenda
This is a sharp-looking combination iPad case and notepad. If you like to take old-school notes with the convenience of looking up info on your iPad, this is a convenient solution – and here's something unique, the Booqpad is designed for or right AND left handed users. The Agenda allows you to store a pen or stylus, business cards, and place other items behind the notepad. It comes in six colors, will fit the iPad 2 or 3rd generation iPad, and retails for $59.95 on amazon.com
Griffin Insert Case
Griffin has created a three-ring binder insert that you can place your iPad 2 or 3rd generation iPad. As long as you have a binder 1.5" in size or larger, the insert will only take up a half inch worth of space. Cut outs for the camera, headphone port, and to charge your iPad are built in, so you're not restricted in the iPad's use. The Griffin Insert Case comes in black and retails for $24.99 on griffintechnology.com
iTwin
The iTwin USB is a cleverly designed device that allows you to essentially access your files remotely, edit and share files between two online computers anywhere in the world, and most importantly do it securely with military grade AES-256 bit secure connection. Share one half with a PTA colleague to share files instantly during a planning meeting. Or, plug one half of the doubled-sided USB into one device (your home computer for instance), and then take the other half with you to plug into your laptop to access any files from your home computer. No more having to tell the PTA group that you can email them your document once you get home. iTwin is Mac and PC compatible and retails for $99.00 on amazon.com
Satechi 12-port USB hub
Having the kids in school and working on a computer each night can make hunting for an outlet, let alone a USB port, an everyday family sport. If you constantly find yourself short of USB ports on your laptop or want to share with others at meetings, this is the powerstrip of USB hubs. Compatible with a PC or Mac, the Satechi hub supports a combination of devices like external hard drives, flash drives, and digital cameras. The two switches on the hub enables you to turn on/off six USB ports at a time, which glows blue when turned on in use. The 12-port hub retails for $39.99 amazon.com
Whiteyboard
White boards always come in handy for family communication in the home, and Whiteyboard has come up with everything from boards to white board paint that can put in a kitchen or playroom. The stick-on white board comes in different sizes: 2 x 3 feet ($24.99), 1 x 1.5 feet ($9.99 on amazon.com
), or even mural-sized, and Whiteyboard paint allows you to literally paint a white board on your wall ($75 on whiteyboard.com).
Discussion