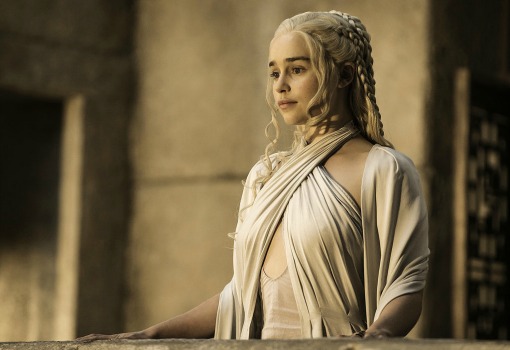 So you want HBO without having to pay for cable? Don't we all. Luckily there are four ways to get it, so you can watch all those hit shows, movies, and documentaries without the pricey packages.
1. HBO Now
Launching in April, the stand-alone HBO streaming service promises to be a game changer. HBO Now is teaming up with Apple TV as its launch partner to stream original programming, but it will work with non-Apple devices, too. The cost? $15 a month.
2. Sling TV
Just in time for the Game of Thrones premiere on April 12, Sling TV is launching a partnership with HBO. That means you get linear and video-on-demand content from HBO for $15 a month when you sign up for Sling TV's Best of Live TV core package. The deal is available on all Sling TV-supported devices, like Amazon Fire TV and Fire TV Stick, Roku players, Xbox One, Android and iOS devices, and Macs and PCs.
3. Amazon Prime
Last year, Amazon announced a six-year exclusive deal with HBO. Today, you can watch several HBO shows on Amazon Prime Instant Video, including True Blood and The Wire. All you need is an Amazon Prime account.
4. Internet Packages
Did you know Internet providers offer packages that secretly give full access to the HBO Go app? There's no catch, either — you get access to every series, documentary, and comedy special that exists. Check out this guide to packages from AT&T, Comcast, and more providers.
For more PopSugar tech wisdom check out:
[Image via HBO]