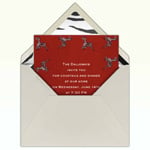 If you're planning a party or event, you currently have three choices for sending invitations: Have invitations printed at a stationery store. Use an online planning website, such as Evite. Or send out a mass email to your friends.
Printed invitations are elegant and convey a level of sophistication, but can be extremely costly. They also require you to track the RSVPs process by hand. Online invitations are efficient and cheap (even free), but lack style and are not appropriate for special occasions.
A new website, Paperlesspost.com, aims to resolve this dilemma by offering beautiful, customizable virtual stationery, delivered to your guests via email.
Unlike Evite, Paperless Post is not free. You buy virtual "stamps" that are used for each invitation you send. Stamps cost between $.05 and $.08, depending on the quantity you purchase – still significantly less than buying and sending paper invitations, and a small price to pay for a special event. It's environmentally friendly, too.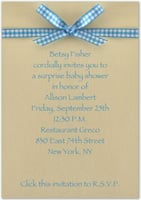 The creation process at Paperless Post is simple. Designing your invitation begins by choosing your invitation paper style from hundreds they have available. Next you can choose a motif to print on the invitation. And finally, you enter the information about the event. If you're not sure what to write, Paperless Post provides a wording assistant for most types of common events.
Motifs and fonts are offered in a variety of colors, but there is no ability to choose custom colors to match a specific wedding design scheme. However, beginning in September, business users will be able to upload logos. And in October, individual users will be able to upload photos.
Once the invitation is designed, you enter your guests' names and email addresses and your invitation is sent. There is also an option to upload your address book from Outlook, Yahoo!, Gmail, AOL or Plaxo.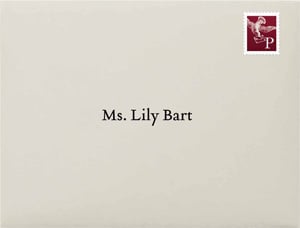 Your guests will receive an email with a link to a web page where they can click on a personally-addressed virtual "envelope" to open their invitation. It even includes a virtual RSVP card. Of course, Paperless Post allows you to track your event RSVPs on the site, as well.
If you want to give Paperless Post a shot, you will receive 25 free stamps just for signing up—enough to plan a small party or two. Plus, five additional stamps for each friend you refer.