No other trade event is quite like the International Home and Housewares Show for discovering all of the cool new gadgets you must have in your home. Tasty noshes and yummy drinks are a constant lure that also demonstrate how the exhibitors' neatest, smartest cooking appliances are worthy. And almost every product at this massive show is a decorative delight to see, touch and contemplate as a new addition to your abode. Here are my 12 favorite show discoveries that I'd gladly bring home.
SMEG Dolce&Gabbana "Sicily is My Love" appliance collection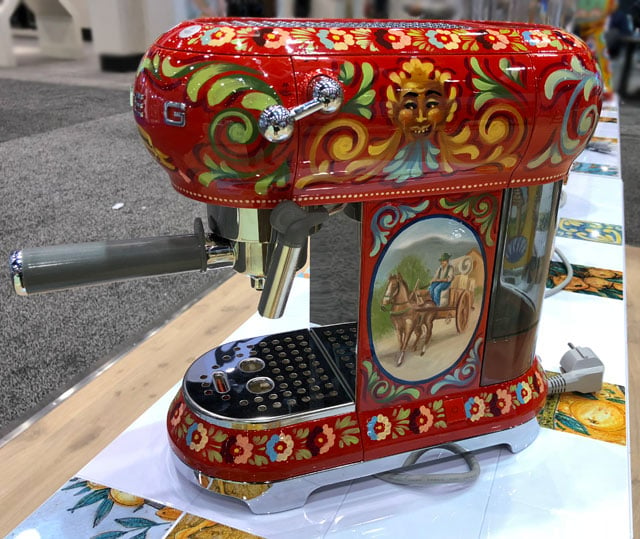 Festive, fanciful and super exclusive Dolce & Gabbana decorated small appliances coming this June from the Italian small appliance maker SMEG will really pop on some high-end kitchen counters. Choose from a Dolce&Gabbana lithograph laminated citrus juicer, electric kettle, toaster and refrigerator. A slow juicer, stand mixer and Espresso maker will follow, all sturdily built though likewise lightened with bright colored geometric patterns, countryside flowers and animal imagery.
Price: Starting at $600, available now at NeimanMarcus.com, Williams-Sonoma.com
Russel Hobbs kitchen appliances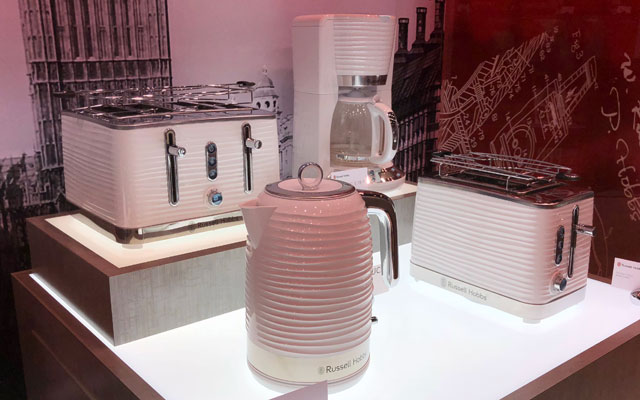 Looking for a more affordable countertop decor statement? The newly imported Russell Hobbs collection of small electrics brings British retro-modern design, including bespoke analog temperature gauges, curious chrome accents and ceramic-like finishes, at reasonable prices. And the pieces are well-built. The 8-cup automatic coffee maker has a sophisticated shower head dispersing water evenly over the grinds. The two-slice retro toaster plays to English tastes with an over top bun warming rack.
Price: Both are $79.99 at Amazon
Karcher Indoor Wash and Dry Vac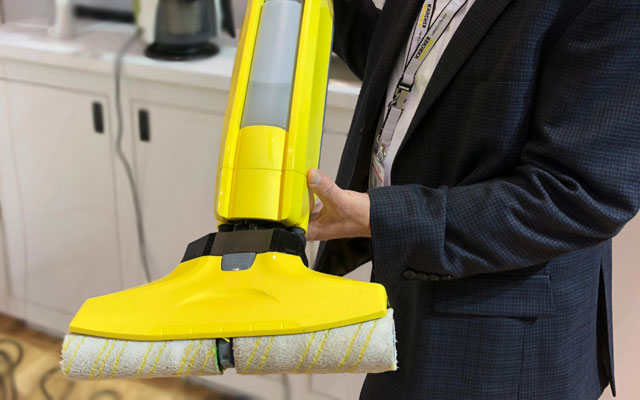 Best known for its professional-grade outdoor power washers, Karcher has taken up the more delicate task of washing interior flooring with its new Indoor Wash and Dry Vac. It resembles a conventional upright vac, but functions as a zippy, super-efficient floor washing machine for tile, stone, vinyl and wood surfaces. The vac uses a spinning brush head, wetted with water and detergent, to scrub dirt from the floor and then immediately suck up the dirty water into a separate, rear holding tank. In addition to floor cleaning solutions, you can spread a polisher/preserver like Murphy's Soap on your hardwood floor. And, the vac is a breeze to use since it's self-propelled. You just have to supply the steering.
Price: $299, available in May 2018 on Karcher.com/us
Presto Nomad Traveling Slow Cooker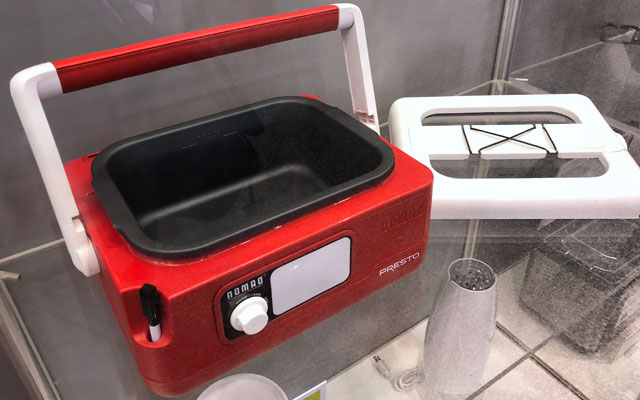 Going to a potluck party? Now you can slow cook a big dish of chili or stew and take it with you with no fuss, no mess, no-transfer fashion. The Presto Nomad Traveling Slow Cooker is built into a rugged picnic cooler-style case with a tight sealing lid and locking swing up handle that prevents tip-overs and spills and holds the heat in transit. Choose from three heat settings: low and high for cooking, plus warm for serving. The non-stick aluminum cook pan is removable for cleaning. The Nomad packs a serving spoon, detachable spoon rest and a hideaway spot for the power cord. An erasable message board on the front can clue guests to what's delish inside without popping the lid. A pen is supplied in the box, and pen holder is built-in. Choose from 6- or 8-quart capacity.
Price: 6-quart model is $49.99, 8-quart model is $69.90 at Amazon or $64.99 for the 6-quart model and $74.99 on GoPresto.com
Bartesian Cocktail Maker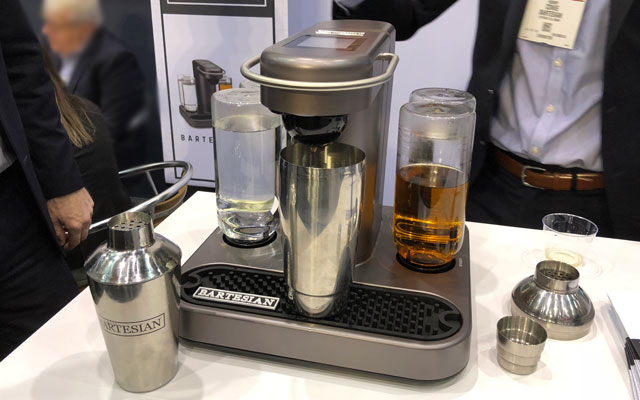 Mixology comes easy with the Bartesian Cocktail Maker, a smart drink making system. It stocks four of the five most popular "speed rail" varieties of hard liquor – gin (or vodka), rum, tequila and whiskey – plus water and automatically mixes them with a cocktail capsule of juice, bitters and liqueurs to create faves like the Margarita, Sex On the Beach or Cosmopolitan. Each drink can be dialed up or down to the alcoholic strength to your liking. Three years in the making, the app-smart system is finally coming to market at $299 with assistance from global beverage giant Beam Suntory and appliance maker Hamilton Beach.
Price: $299, $11.99 for six single-serve capsules, available at major online retailers in late 2018, pre-order now at Bartesian.com
ZOS Wine Saver System (Gen 2)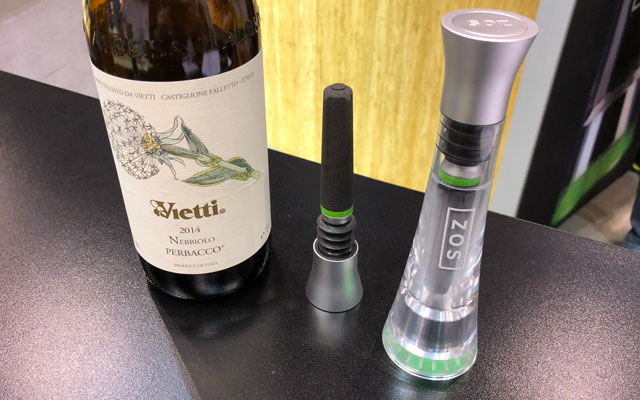 The redesigned, second-generation ZOS Wine Saver System enables imbibers to preserve (not dump) their half-spent bottles of wine by removing the oxygen that normally gets in and spoils the flavor after uncorking. When inserted into the bottle like a conventional stopper, a proprietary compound in the ZOS smart stopper absorbs the oxygen in the bottle. The compound resides in a replaceable capsule that will work its magic for 5 to 15 bottles (which works out to an average 75 cent investment per bottle to save the wine). A companion smart stand tests the stopper for effectiveness, glowing green to go and red to replace.
Price: $59.95, two pack of the oxygen removing capsule refills is $14.95, available first half of 2018 at Zos.wine
Coravin Model Eleven wine preserver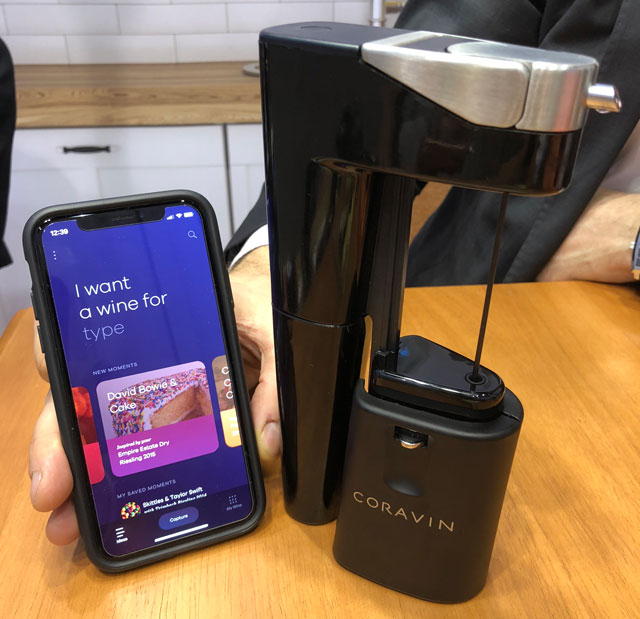 Coravin Model Eleven aims to be an ultimate wine connoisseur 's best pouring and preserving pal, offering a high-tech way to preserve bottle and track your wine cellar inventory. The core Coravin oxygen-fighting technology – which involved inserting a slender pipe through the cork (not removing it) and replacing poured out wine with tasteless, non-toxic Argon gas – now resides in the mechanism's head that automates the process of inserting and pouring. And when paired with your smartphone running the Coravin app, the Model Eleven helps track your wine inventory. The app also pairs food to the best bottle, even suggests the right movie to watch with dessert (and more wine.)
Price: $999, available September 2018 at Coravin.com, you can find the original Model One for $175.66 on Amazon
BoxLock Home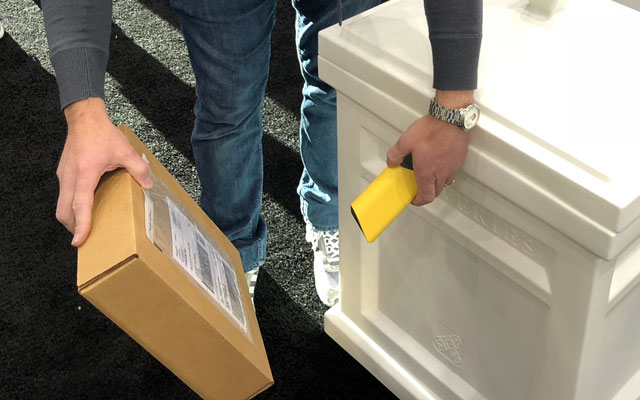 The Wi-Fi enabled BoxLock Home smart padlock aims to resolve the problem of deliveries disappearing off your doorstep. Attached to the latch of a storage box that's been bolted/chained down at your domicile, the smart padlock is authenticated to open up after the delivery guy scans the package's barcode label using an electronic reader on the bottom of the lock. (The authentication is seriously hack-resistant, using encrypted HTTPS addressing backed by RSA keys with 2048 bit modules and SHA-256.) Once the BoxLock scans a package, you receive a notification that your package has arrived. The battery-powered BoxLock runs for about a month before needing a recharge, assuming two to three daily deliveries. For pilot tests on home turf in Atlanta, Georgia, the maker has scored delivery verification access to all the major shippers that matter – Fed Ex, UPS, USPS and Amazon. After hardware costs, there are no added usage fees.
Price: $109 (expected retail $129), rolling out nationally in June, pre-order now at Getboxlock.com
AllDock charging dock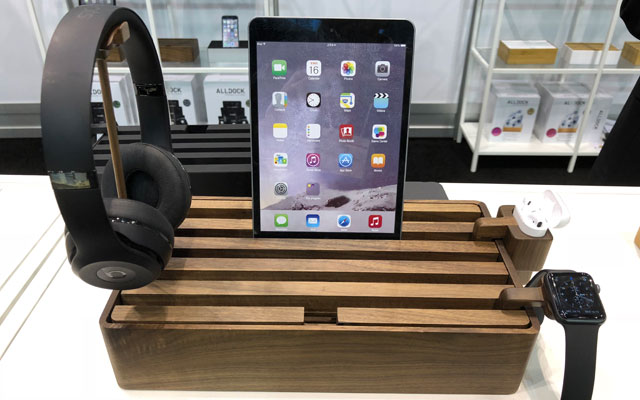 AllDock aims to clean up the charging clutter that's making a mess of your plugged-in life. Developed by German furniture house Dittrich Design, these small docks are custom assembled to fit your specific tablet, phone and smartwatch charging needs. Cables and a 2.1-amp rated power transformer hide underneath a railed system that's a design statement unto itself. AllDock comes in two sizes with multiple trims, including bamboo and walnut wood, aluminum or ABS black and white.
Price: $129-$199 at Alldock.com
Echelon Flex Bike Ultra and Echelon Connect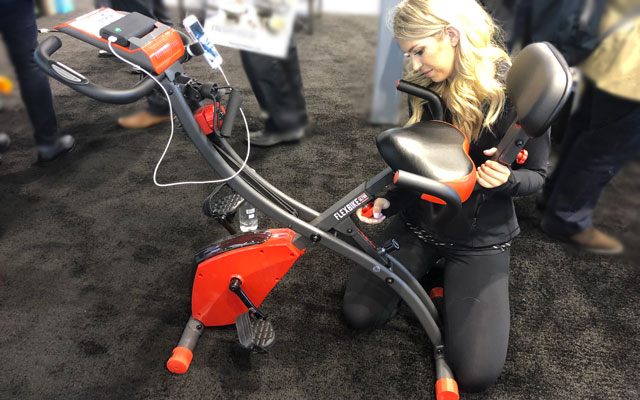 Echelon exercise bikes – priced at a fraction of those coveted Peloton stationaries – promise a similarly immersive fitness training experience. The Echelons also synch with unlimited live and online classes subscribed to for $20-$30 a month and delivered to a dashboard-mounted smartphone or tablet. Their original (and just tweaked) $199 Flex Bike Ultra model is fitted with thumb pulse and mission trackers, has newly tuned up resistance bands for upper body torqueing and folds up for hefty hiding away when necessary. The brand new, $799 Echelon Connect is larger, weightier and extra stable, offers more customizable frame fitting, pedal gearing and software feedback. All the better to rage against those scenic mountain roads and wind.
Price: $199 for the Flex Bike Ultra, $799 for the Connect available at Echelonfit.com
Atomic Beam Glove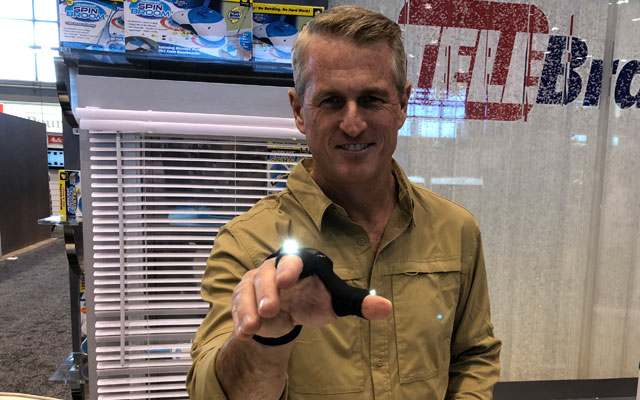 "As seen on TV" and personally demonstrated at the housewares show by ex-fighter pilot turned TV pitchman Hunter Ellis, the illuminating Atomic Beam Glove features two ultra-bright, Cree-made LED lights stitched into the knuckle zone of a no-fingertips glove. Both hands thus remain free to fiddle in the otherwise dark recesses of a car engine or easily check loose connections behind the TV. And yes, like almost every other "As Seen on TV" product, it's only $19.99
Price: $19.99 at Atomicbeamglove.com and spotted on super sale for $9.99 at Bulbhead.com.
[Image credit: Jonathan Takiff/Techlicious
Cauldryn Travel Mugs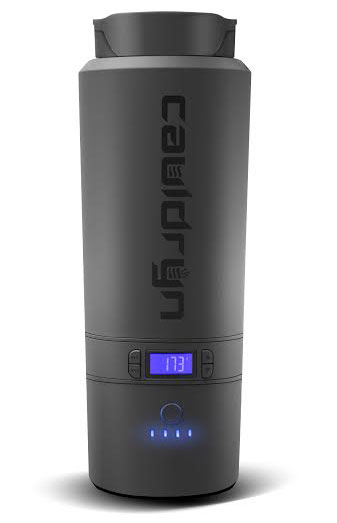 Cauldryn Mugs don't just keep liquids warm. The teched-up line also lets you bring 16ounces of cold water to a boil – in 18 minutes from ice, 6 minutes from room temperature H2O – using a revolutionary onboard heating element and rechargeable battery. The second gen Coffee, Mobile V2 and Voice models offer a smaller, lighter form factor due to a smaller battery. Other enhancements include a new LCD Screen, smart device control, 2 USB charging ports (Mobile V2 only) and voice control through Google Assistant (Voice model only). Cauldryn is also launching a variety of accessories, starting with the Perk coffee percolator, which brews two cups of coffee directly in a Cauldryn bottle, and later including a coffee grinder and blender, among others.
Price: $129.99 to $149.99, $14.99 for Perk, all launching June 1, 2018, at Cauldryn.com
[Image credit: IHA, Jonathan Takiff/Techlicious, Cauldryn]