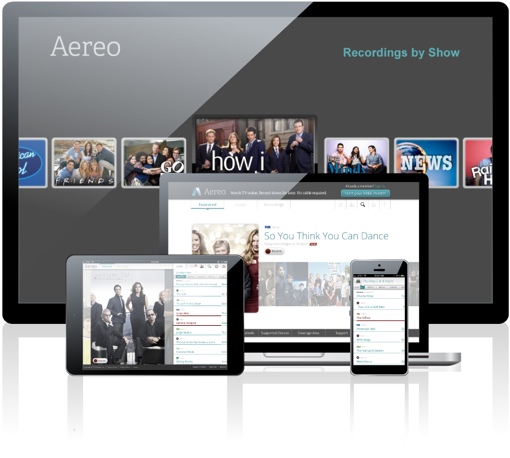 The U.S. Supreme Court ruled today that Aereo, the streaming video service that delivers over-the-air broadcast TV to smartphone and computers for a subscription fee, violates copyright law.
Aereo charges subscribers between $8 and $12 per month to rent a remote antenna that captures signals from ABC, CBS, NBC and other standard broadcast TV channels, essentially letting its customers cut their cable cord. TV networks argued that Aereo steals their content and resells it to their subscribers. In a 6-3 decision, the court agreed, putting Aereo and similar services on deathwatch.
"(Aereo is) not simply an equipment provider," wrote Justice Stephen Breyer for the majority (PDF), arguing that the service acts too similarly to a paid cable subscription. "Insofar as there are difference, those differences concern not the nature of the service that Aereo provides so much as the technological manner in which it provides the service."
Clarence Thomas, Antonin Scalia and Samuel Alito, the court's three most conservative members, stood alone in dissent of the ruling. "It is not the role of this court to identify and plug loopholes," Scalia wrote.
For more on the ABC v. Aereo ruling, take a look at the case's coverage in today's New York Times.